The 2D animation industry is transforming before our eyes.
A 2D comeback is happening right now thanks to the insatiable appetite for fresh content, advancements in technology and the number of streaming platforms. Everywhere you look, there are amazing opportunities to tell original stories while experimenting with new styles and formats.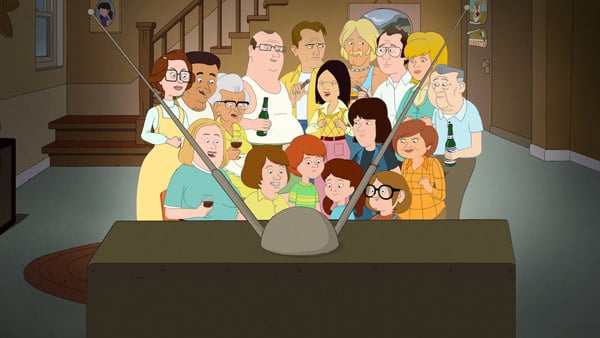 Image: F is For Family on Netflix
The future of 2D animation is bright, and with demand for content on the rise, so too is the need for trained 2D artists.
So if you've been wanting to become a 2D Animator, here are 3 reasons to do it now:
1. Demand for 2D animated programs is at an all-time high
By 2022 Netflix is expected to invest almost $5 billion in animated content, and Amazon Prime is committing $1.86 billion according to Loup Ventures. New OTT platforms are popping up all over the world; Disney+ is here; and a number of 2D animation studios are expanding or opening up new 2D arms in North America, Europe and Asia Pacific to meet demand.
"With increased competition between streaming platforms, there is record-breaking demand for 2D content," says Bernard Boiteux, Director of Sales-Asia Pacific of Toon Boom Animation, a company which makes tools used by major studios and independent artists all over the world.
Bernard has noticed the increased interest in 2D programs internationally, and not just for TV. "It's a free for all," he explains. "Facebook is commissioning original video content for Facebook Watch. Sony is commissioning original programming for PlayStation Now. Other entities like YouTube and Apple are getting into the game. These platforms understand that if they want to keep their users, they need to build an audience."
Even Snapchat are holding creative pitch competitions for 2-3 minute shorts to target their 190 million daily active users.
The boom is not just in North America and Europe either. Geographic barriers are breaking down and international markets are becoming more accessible.
"Studios and broadcasters around the world are increasingly interested in telling their own stories, and have them reach international audiences," states Bernard. "The countries themselves are investing in a creative economy so those stories can be told."
"Take China for example," continues Bernard. "They've had decades of experience working on 2D. This is a market that was mostly doing service work for studios in North America and Europe, but now they're expected to become the largest box office in the world. Or look at Japan, which has the highest output of animation globally. Japan's content used to be available internationally on a small number of TV programming blocks, and now thanks to streaming more of their series are reaching a greater international audience."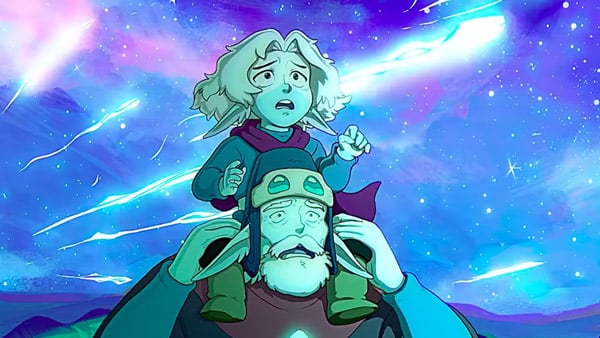 Image: Starlight Brigade, Knights of the Light Table
2. 2D animation software offers artists unlimited creativity
Though 3D technology continues to improve and become increasingly more realistic, the time and financial resources required to produce 3D content are often a barrier.
2D can convey just as powerful a story for a fraction of the time and budget. With software tools and techniques constantly improving, artists are given unlimited opportunities to create innovative new looks, experiment with 2D/3D hybrids, and redefine the art of 2D.
"The time you save with today's software is really driving this renaissance," says Mike Wiesmeier, who worked for Disney and Netflix. Having been in the industry for nearly 30 years, Mike has witnessed 2D evolve and successfully evolved alongside it.
"Software like Toon Boom Harmony and Storyboard Pro simulate working on paper. You can do all the things you could do on paper, but better," explains Mike, who is now training the next generation of 2D artists at CG Spectrum. "It's amazing software. You can do everything in it besides editing. Rough animation, coloring, effects… You can animate sparks in the air, and then make them glow. It's a node system, so it's visually clear what you're building. Many productions are using Harmony, it's the industry leader."
"There seem to be no limits anymore," adds Jenn Hagman, a skilled artist who has worked with Canadian studios such as Mercury Filmworks, DHX Media and Atomic Cartoons. The lines between 2D vs 3D animation are getting increasingly blurred. "2D animation software keeps evolving. More 3D-like elements are added constantly. Not only for backgrounds and inanimate objects, but the characters are becoming pretty complex rigs. Toon Boom Harmony is trying to incorporate more 3D-looking 2D, such as in the series Lion Guard."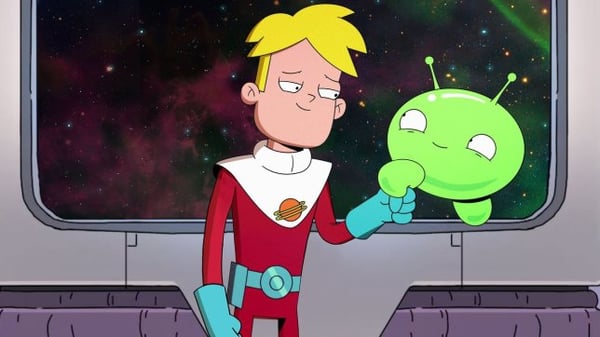 Image: Final Space, created by Olan Rogers
"Final Space is another great example of animation pushing the boundaries," says Bernard. "Visually, you can't tell what is cut out, what is hand drawn, what is 3D. There's also Tangled, which is 2D but acts like 3D. In my opinion, that is the bar that animators are trying to hit. They've done a great job at working the characters and stories." (Learn the differences between 2D vs 3D animation.)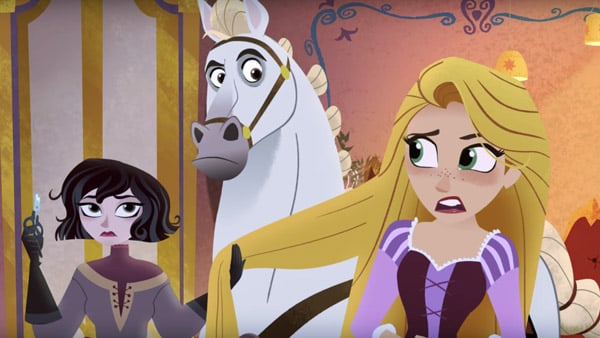 Image: Tangled: The Series, Disney Television Animation & 9 Story Media Group
Note: While advancements in technology have opened up many creative doors for artists, it's important to remember that what makes great 2D animation programs today, is still the same thing that made it great in the 30s: a compelling story. "Anything is possible when you have a great story and you treat it with care," ends Bernard.
3. Learning 2D is easier than ever
There's no shortage of tutorials, books and YouTube videos teaching you how to animate. And with software becoming more accessible to individuals, there are increased opportunities to hone your skills and create and publish your own work.
However, if you're serious about becoming a 2D Animator, consider enrolling in a formal course that not only helps you build a solid foundation in animation, but also teaches you the job skills needed in a professional studio environment.
Being a professional animator is so much more than just knowing how to animate. It's essential to understand how a studio pipeline works, how to set up a professional workflow, manage client expectations, and how to use feedback to improve as an artist. These are invaluable skills that will help you when applying for 2D animation jobs.
Besides that, practice! Set aside time each week to learn new techniques and grow as an artist. 2D animation mentor Scott Claus offers his advice: "A real artist is always observing the world and making notes that can be used in their work. A good rule of thumb is to constantly be recording what you see around you. Draw, write, photograph, look and listen to everything around, and try to replicate it."
With these three factors intersecting, it's good to see 2D is here to stay. So if you've been on the fence for a while, here's your chance to pursue your dream career!
Header image: Hilda, Silvergate Media + Mercury Filmworks co-production
---
Want to learn 2D Animation from an industry professional?
The future of 2D Animation is promising! CG Spectrum's 2D Animation Diploma equips you with the job skills needed to work in a studio or as a freelancer. You'll be personally taught by industry mentors who worked for Disney, DreamWorks and Netflix. Enroll today and get your career off to a great start!
2D Animation Course