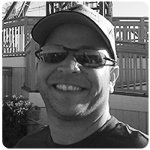 "After twenty years as a Geophysicist, I heeded an old call of my heart to explore my passion for the CG Industry. After researching a lot, I put this important transitional step of my life in the hands of CG Spectrum. I started introductory classes in 3D modeling and animation. Then I discovered the magic world of rigging. Once I finish learning rigging, I am set to embark on an Advanced 3D Modeling course. Then I will be able to be a Modeler that has the ability to rig his own assets.
CG Spectrum can be summarized in one word: CARE. From the first moment, they really care about you. Mentors take their time to listen to you, answer all your questions. Wonderful assistants help with your projects, encourage you to keep grinding when you're stuck at something. All these people are part of a wonderful community. They do feel like family!
Once you become a student at CGS, you will always be a student at CGS. You will only be few keystrokes away from connecting to this wonderful community of mentors, assistants, students, and advisors!
I wanted to give special thanks to Maxine Schnepf (Career Development Manager), for all her time and guidance. Maxine will go out of her way to help guide you! She will take the time to listen to your specific drives, needs and weaknesses, then help you set your goals and craft methodologies to fulfill them. I am really thankful to Maxine for all her unconditional help!"