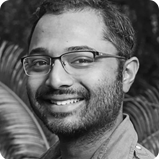 Deepak Chetty | Epic Games Unreal Online Learning Producer - Film/TV/Virtual Production Track & CGS Mentor
Deepak is an award-winning filmmaker, educator, and virtual production explorer. Alongside his work at Epic Games, Deepak is an Assistant Professor at UT Austin, and has helped create the virtual production term in CG Spectrum's Realtime 3D Technical Art & Virtual Production Diploma. Deepak is skilled in directing, writing, producing, motion capture, virtual reality, augmented and mixed reality, visual effects, compositing, and game engine integration.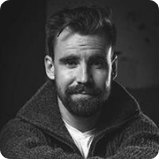 William Faucher | Realtime Technical Director/Unreal Artist & CGS Mentor
William has over 11 years of industry experience, with roles as a 3D Modeler in the games industry, a Lighter, and DoP. He helped create the worldbuilding term in CG Spectrum's Realtime 3D Technical Artist and Virtual Production course. William's work includes VFX/CGI shots in Marvel's Black Panther, and HBO's Watchmen. He has a large following on his YouTube channel where he releases regular Unreal Engine tutorials.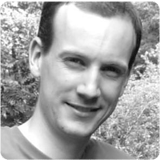 Simon Warwick | Owner of Collectivision Studios & CGS Department Head
Simon has worked in the video game industry since 2005, and was credited as the only technical cinematic animator for Batman: Arkham City at Rocksteady Studios. Simon is the Department Head of Foundations at CG Spectrum, created the animation and rigging term of the Introduction to Realtime 3D and Virtual Production course, and hosts a weekly stream every Thursday on Realtime 3D in Unreal.