CG Spectrum Alumni and Animator Aniket Natekar recently spoke at LightBox Expo about his latest project at BRON, The Willoughbys. Coming to Netflix in 2020, The Willoughbys is an American-Canadian comedy about four children who are abandoned by their selfish parents, and must learn to adapt their old-fashioned values to the modern world.
The animated film is adapted from a book by Lois Lowry, and directed by Kris Pearn (Cloudy with a Chance of Meatballs 2). The stellar cast includes Will Forte, Martin Short, Alessia Cara, Jane Krakowski, Ricky Gervais, and Terry Crews.
We caught up with Aniket to talk about the film's unique animation style and his role on the film.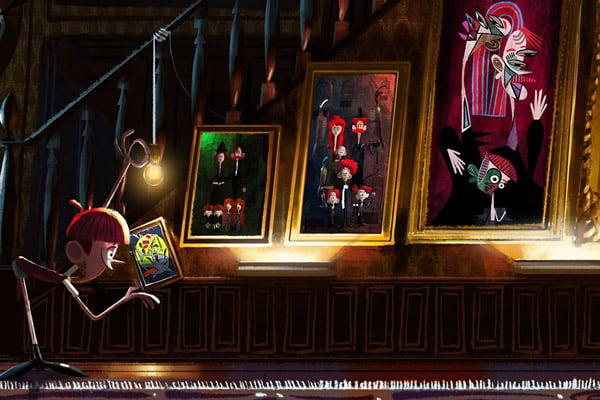 The Willoughbys (source: BRON Animation)
Aniket, tell us about your participation in the Netflix Panel at Lightbox Expo.
Netflix is coming out with its own slate of original animated movies; the first three of which - Kris Pearn's 'The Willoughbys', Sergio Pablo's 'Klaus', and Glen Keane's 'Over the Moon' - are currently in production. At Lightbox Expo, we wanted to share the creative approaches behind these diverse productions. The panel was presented by the legendary James Baxter, the Director of Character Animation at Netflix. Production designers Marcin Jacubowski and Szymon Biernacki talked about the unique style of Klaus via a video presentation. Production Designer Kyle McQueen, FX Lead Helen Ahlberg and myself as one of the Lead Animators, talked about our unique approach within our respective disciplines to bring The Willoughbys to life. Production designer Celine Desrumaux shared her research and process on Over the Moon.
I was pleasantly surprised to see the curiosity from the audience. I had shown some examples to demonstrate our style and workflow, which I hope helped the audience get a better sense of what we're doing. Some artists talked to me in detail about how exactly we achieved the look, while others even contacted me on LinkedIn, trying to replicate some of the tests we'd shown, to better understand our technique. I was thrilled to see the interest!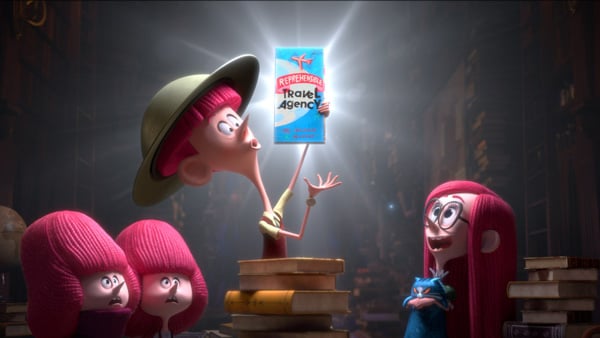 The Willoughbys (source: BRON Animation)
What was your role on The Willoughbys?
I am a Lead Animator on The Willoughbys. During pre-production, us Leads were responsible for developing a unique animation style that would do justice to the unique design language of our film. This included a lot of animation tests, documentation of character and show style guidelines, aiding character design and testing the rigs. During production, each of the leads was in charge of their team of Animators. We are also character leads for specific characters, so the Animators always had a lead to help keep the characters on model and in character.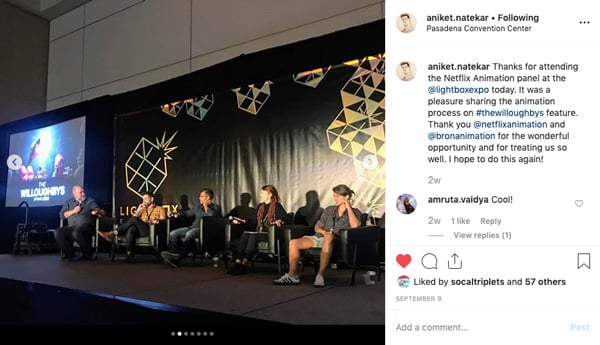 Aniket Natekar (middle) on the Netflix panel at LightBox Expo in California
What was unique about the animation style and what challenges did that present?
The art direction of The Willoughbys is quite unique. Graphically pushed designs, a miniature/toy-like scale and a quirky sense of humour presented a lot of challenges. We wanted the animation to match the tone of the movie, such that it feels believable, but not realistic! We wanted the animation itself to be caricatured and textured, resembling stop motion animation by applying more classical animation techniques. Our mantra was: Less is more! Less detail, more clarity; less anatomy, more silhouette; less frames per second, more entertainment!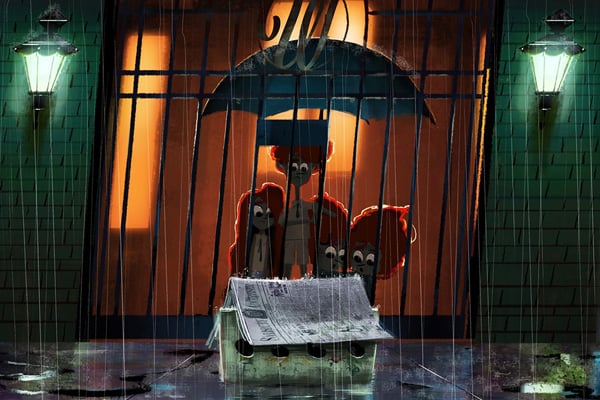 The Willoughbys (source: BRON Animation)
What challenges did you have in bringing the book to life?
I think that's a question better answered by Kris Pearn. He's worked tirelessly to take the movie beyond the book and bring it to life! In terms of bringing characters to life, we followed the principle of Variable Frame Exposure (VFE), which meant we mixed our animation to be on 1's, 2's, 3's.. as required within the shot. This brought some amazing texture to our animation. We focused more on creating strong golden poses and used VFE akin to timing charts to plan our breakdowns and inbetweens.
How did your studies at CG Spectrum help you in your work?
As a 2D classically trained animator, I always wanted to bring the traditional workflow into CG animation. My studies at CG Spectrum helped me tremendously to get comfortable with animating in 3D space. It helped me adapt and almost relearn animation in some ways. Thanks to that, I felt confident that we as a team, could blend and create a hybrid workflow on The Willoughbys. That confidence definitely contributed to me being able to do a better job as an Animation Lead.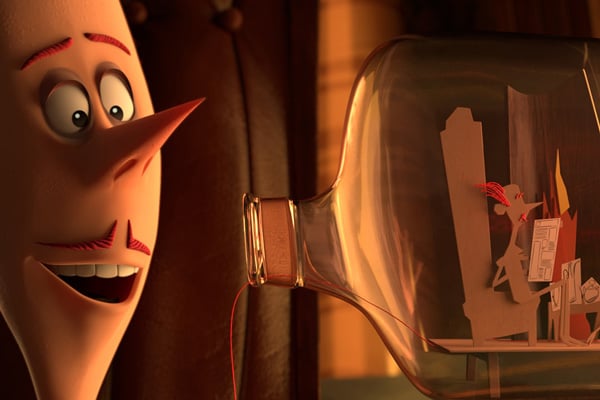 The Willoughbys (source: BRON Animation)
The Willoughbys Director Kris Pearn previously referred to "Netflix Animation: A Studio Without Borders". Do you have any thoughts on this or how Netflix is impacting the way animated features are made?
As I mentioned, the first three movies themselves are produced or co-produced in different countries. They're also trying to tell stories that are set in different parts of the world. Netflix is indeed a studio without borders. I think it's very exciting!
Just like the live-action Netflix originals, I'm sure getting animation content from different parts of the world would expose us to a variety of stories and storytelling techniques. I'm very much looking forward to it and hope to be part of more productions with them!
What are you most excited about with The Willoughbys?
It's quirky! It has a great sense of humour and the main plot is quite unlike what you see in today's animated movies. That combined with a bold art direction is something we hope the audience will enjoy.
Connect with Aniket Natekar on Instagram @aniket.natekar and stay tuned for The Willoughby's premiere on Netflix in 2020. Interested in a career in animation? Learn more about the animation industry, how much an Animator makes, and tips to get a job as an Animator in these career guides: What is 3D Animation? and What is 2D Animation?
---
Want to become an Animator like Aniket Natekar?
Animation is an exciting field spanning across TV, movies, video games, mobile apps and more! CG Spectrum offers beginners and advanced animation training to suit all skill levels. Courses are run by amazing industry mentors who have worked for major studios like Disney, Sony, DreamWorks, The Mill and Digital Domain. Enroll today and get your animation career off to a great start!
Animation Courses