After finishing Graphic Design school, Vanessa Rossi found herself stuck in the wrong career...
Fortunately, a Graphic Designer's skills make a great foundation for a career in 3D Animation. While changing course from Graphic Design to 3D Animation, Vanessa Rossi, who had grown up in Brazil, decided to change her city as well.
Since moving to Vancouver, Canada, Rossi has carved a very successful Animation career at Method Studios, Sony Pictures Imageworks and Bardel Entertainment. She is now a Key Animator at MPC Montreal.
Here's how she got there, and the challenges she's faced along the way.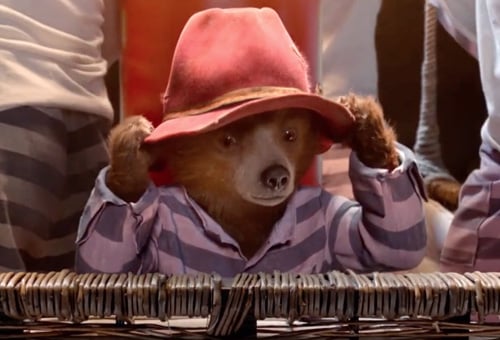 Vanessa Rossi, Animator, Paddington 2 (Heyday Films, StudioCanal)

Vanessa, what inspired you to get into the film industry?
I'd rather tell you what didn't inspire me! I went to Graphic Design school, and found myself stuck in the wrong career. I used to design books and magazines, and in very little time I was bored out of my mind.
I remember looking at the Seniors and Art Directors thinking I did not want to be them in a few years.
Inspiration and a good challenge were precisely what I was missing. I didn't know what I wanted to do, but I knew it wasn't design.
Film has always been one of my big passions, and after considering some possibilities within this industry, I decided 3D Animation was for me.
"I went in to film not knowing exactly what to expect, but I knew I'd have no problem in staying inspired"

Vanessa Rossi, Animator, Avengers: Infinity War (Marvel Studios)
Why did you choose to study 3D Animation at CG Spectrum?
CG Spectrum was a very happy accident! I started a Fine Arts Degree majoring in Animation, and on top of academic studies and other practical courses, I was learning everything: storyboarding, modeling, texturing, rigging, animation, lighting... the whole combo!
As in most traditional degrees, there is a lot to cover, and nothing is really in-depth. Unfortunately, I was pretty disappointed with my performance in the Animation classes. I could barely draw and felt frustrated at the Classical Animation classes. The 3D Animation classes didn't go much better.
"Maya can be quite overwhelming in the beginning if you don't have an experienced Animator teaching you"
Back then I didn't have a good teacher and it all seemed too technical and non-intuitive. Most assignments resulted in frustration. I sadly realized 3D Animation wasn't going to work out for me, and started exploring other classes, still in search of what to do.
Then one day a friend from my class told me he met Jeff Pepper [CG Spectrum Co-Founder] online, and was going to meet him in person to talk about Animation mentoring. He invited me to join him, but since Animation was already crossed off my list, I went just to keep him company.
CG Spectrum had just launched their first animation course and were offering a free trial. I told him Animation wasn't what I thought it would be, and definitely wasn't for me.
Jeff said: "What do you have to lose? Just try it for a few weeks, and if you don't like it you can stop." And so we started the mentoring.
"Suddenly, all my frustration and doubts cleared up. Two weeks into the mentoring I knew I was going to be an animator."
I fell in love with the process of Animating, and never had any doubts again. On top of spending time on the Principles of Animation, I discovered Maya wasn't the monster I thought it was.
Many years have passed since, and I still love being an Animator!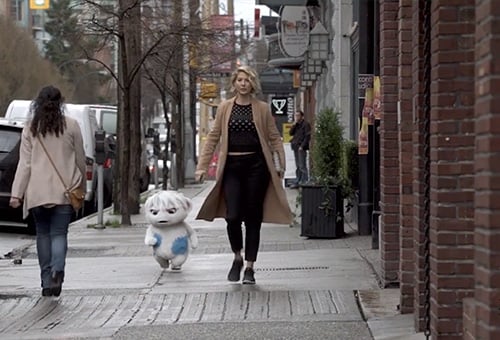 Vanessa Rossi, Animator, Imaginary Mary (ABC)
Think back to when you were studying, what were your expectations of working in the industry? Is it what you thought it would be?
I had already spent more than 5 years in the Graphic Design world, so I was no stranger to deadlines, overtime, feedback, hierarchy, client requests, redos, as well as the type of people attracted to artistic careers.
Animation is a lot more complex than Graphic Design though, and even more time consuming than I anticipated. But I have the patience for it.
I was also very impressed at the skill level of some Animators I met right after graduation. There are so many super skilled people in this industry!
You have to be very focused; willingness is definitely not enough. I worked hard at school, but had to work even harder once I got into studios and realized how good the people around me were!
I had to learn to be more disciplined–something I was never too good at.
Animation is creative but methodical at the same time, and discipline is the only way you can get things done and stay in the game.
Unlike my experience in Graphic Design though, now I look up at some of my Animation Leads and Supervisors, and I do want to be them in a few years!
I love working with competent and creative people, it drives and inspires me to get better and keep going.
Now that you've worked at top studios such as Method, Sony, Zoic and Bron, what are your next career goals?
When I decided to be an Animator, the goal was to get into feature film. I did.
Now my next goal is to call myself a solid Senior Animator. I currently see myself as a Mid-Level Animator, and I just started a contract as a Key Animator at MPC, which is a step towards becoming a Senior.
This industry is always evolving, and there's always so much to try and learn. There are some Animation styles I haven't even tried yet, and I'd love to develop these skills too and become more well rounded. And then eventually settle on whatever I like doing more.
I also want to make another short film. The only one I've made so far was my grad film. I love the filmmaking process and often have ideas for shorts, but doing that on top of a full time job and all other things in life can be very hard.
But a few months ago I had an idea that just wouldn't leave my mind, so I started developing it. I don't have anything super concrete yet, but I'm not in a rush. I just know I want to make this film!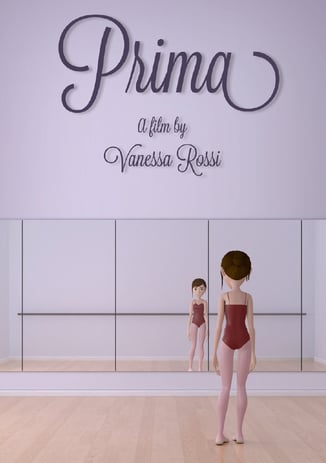 Prima, a short film written and directed by Vanessa Rossi
Gender representation has traditionally been unbalanced in the film industry, but there's increasingly more conversation and action taking place. What have you noticed? Does representation vary between studios or even departments?
Men and women are wired differently, and this brings wonderful results in film. But the world hasn't had the chance to see much of what females in leading roles have to offer yet.
Most female movie directors, new or already renowned, are in the indie circuit, which isn't a problem in itself, but mainstream films are heavily dominated by male directors.
"Mainstream productions would only benefit from giving female directors the chance to show what they can do. Creativity is also about variety, and women's voices deliver some of the much needed variety."
The same applies to animation and VFX studios. They are male dominated, especially when it comes to leadership positions. It is rare to see female leads or supervisors in any department.
Also, in every studio I've worked, I've noticed that the more technical the department is, the less females you see in them. There are very few women in departments like Rigging, Software Development, or even IT.
In the Animation department, things are more balanced, although I do notice more women in full CG projects than in VFX. Not surprising as VFX tends to be more technical than full CG.
"Nevertheless, I do think the number of women in the industry is growing. I have seen more of a gender balance across departments among junior artists, and am hoping this leads to more women in leadership roles in the next few years as well."
Until a few years ago, gender equality wasn't really discussed. But the tides are changing.
How can women be better represented and supported in the film industry?
Mainstream productions are finally embracing diversity on screen. In recent years we have seen so many strong and well developed female leads in film and TV.
Now it's time for life to imitate art. The diversity also needs to be embraced off screen. I've seen studios taking some steps, like trying to keep a balanced number of men and women in their crew, but I believe awareness and education are by far the true effective solution in the long term.
Organizations like Women in Animation help increase awareness and support for women, and the gender equality topic has been popping up more and more in conversations with industry peers.
There is still a lot to do, but the work has definitely started, and I want to believe it only gets better from here.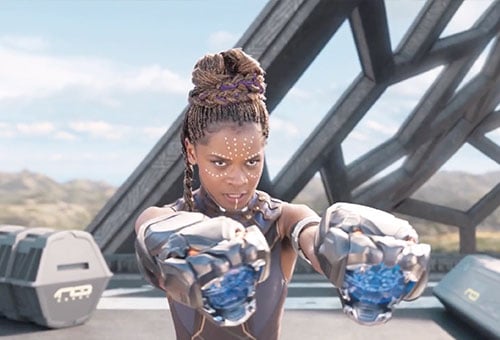 Vanessa Rossi, Animator, Black Panther (Marvel Studios)
What advice would you offer other females wanting to get into Animation?
If you are confident in your skills, go for it. If you are not, go for it too! Don't feel intimidated. We women are really hard on ourselves and we suffer so much from self-doubt. I see it all the time. And I am no exception. In fact, I am a very good example of someone who works on overcoming self-doubt daily. And yet here I am, working for the big studios and doing just fine.
I've never felt threatened in any way, but if you ever do, speak up. Our voices are finally being heard, and we need to support each other. We are finally being given a chance to be equals, so let's be equals!
Studios are not scary workplaces. In general, people are very social. I've made incredible friends. It's inevitable to bump into some unpleasant people, but the majority of people I've worked with have been super friendly, respectful and willing to help each other. And some Animators just blow my mind with their skills!
When you're just starting out, set yourself a long term goal, but set smaller goals towards that big one, and work on them one at a time. This industry is for persistent people. If you can focus on constantly learning and striving to get better, you have a very good chance of shining bright.
To learn more about Vanessa Rossi and her incredible work, visit her IMDb.
Vanessa Rossi Animation Reel on Vimeo.
---
Want to learn 3D Animation from an industry professional?
3D Animation is an exciting field spanning across TV, movies, video games, mobile apps and more! CG Spectrum offers beginners and advanced online courses in 3D Animation. Courses are run by amazing industry mentors who have worked on Star Wars: The Force Awakens, Assassin's Creed, and The Amazing Spider-Man. Enroll today and get your animation career off to a great start!
Animation Courses