Having a strong network of friends and colleagues in a wide variety of professions is a great way to find new work and explore new avenues of opportunity in your industry.
Networking opportunities are everywhere. Whether you have organized a meeting with a group of like-minded individuals or stumbled upon a chance meeting with a potential job lead, it's important that you seize every opportunity you get to extend your work and friendship network.
We asked some of our mentors about their experience networking and whether they had any tips for turning network leads into work.
1. MAKE YOURSELF KNOWN
You've got a great portfolio and a handful of jokes that killed when you told them to your friends. So now it's time to get yourself and your work out there.
Nick Fredin, animation mentor and co-founder of CG-Spectrum, believes that getting yourself out there is the best thing you can do when starting a professional network.
"Make yourself known. Bug people. Don't just sit behind your computer sending emails. Go to industry events and talk to people face-to-face."
Presenting your folio in person also allows you to explain your work, ideas and processes ensuring that your hard work isn't overlooked or misconstrued.
2. BE NICE
No one wants to work with a jerk, even if their work is amazing. Studios are looking for team players who can communicate well, our understanding of others and are fun to spend a late night working on a project with.
So, take animation mentor Simon Warwick's advice and be nice when presenting yourself to others.
"All you need to be in this industry is someone who is easy to to work with. That is a skill that I think is very underrated."
So get out there and be humble. Tell your story and, most importantly, listen to the stories of others. Everyone has a story to tell and everyone has connections.
3. KEEP IMPROVING AND STAY RELEVANT
According to 3D modelling mentor Katerina Dzolganovski, your portfolio always has room for improvement and should be constantly evolving with your working landscape.
"Keep improving on and sending out your portfolio. Keep your portfolio relevant to what's going on in the industry."
This means research and always being open to learning new skills. This is a constantly evolving profession that requires an artist to always be expanding their skill set. The wider your skill set, the more discussions you can add to and the more networking opportunities you can potentially seize.
And it means communication and self-assessment. Is my work good enough? Sometimes that's a difficult question to answer about yourself. That's where having a network of industry professionals can help.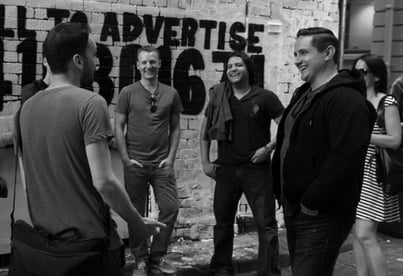 4. NEVER MISS A CHANCE TO EXTEND YOUR NETWORK
Whether it's a packed convention filled with industry leading professionals and guest speakers or a Saturday night out with a new group of friends, you should never pass up an opportunity to get your work in the right hands.
"Don't brush off any opportunity to network." Concept Design Mentor Brandon Reimchen urges. "Anyway you can Social media, your own website. Get your artwork out there."
You never know what can come out of what might seem like a mere mutual follow on LinkedIn or an exchanging of phone numbers. So get your work together and get ready to shake some hands. Make sure that when your particular style is needed on a project, you've done everything you could to ensure it's you who gets that job.
5. ALWAYS BE PREPARED
This is a fast-paced industry filled with an incredible amount of talented artists. Job opportunities can come available and be filled in the blink of an eye.
So, when the chance to get your work in the hands of an interested client comes along, make sure that you're prepared to do so as quick as you can.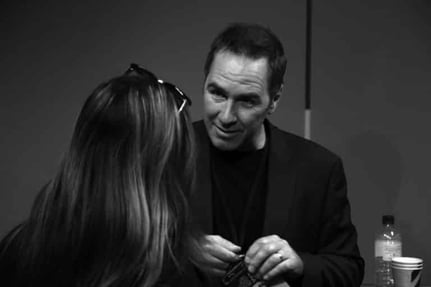 Animation Mentor Mark Pullyblank let us know what he thinks the best way to ensure no chance to extend your professional network ever passes you by is.
"Have a tight package on your computer desktop filled with everything you need to apply for jobs that can be constantly updated and improved upon."
This allows you to apply for jobs and respond to inquiries in seconds.