Whether you wish to work in film or game CG Spectrum wants to help you achieve your goals and further your career. Learn from our Mentors who work in the industry and want to see you succeed, turning your dreams into a reality!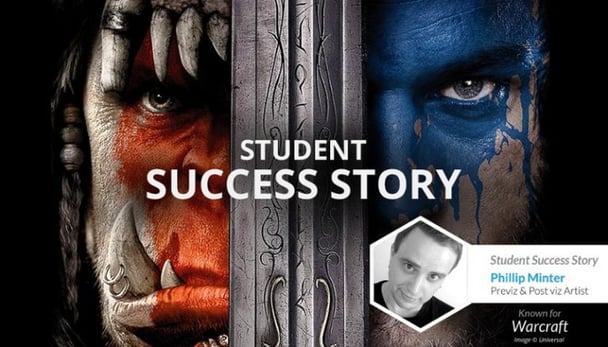 Phil Minter who previously worked on the game 'Deus Ex: Human Revolution' is now working on the Warcraft film. Phil studied under our Head of Animation Mark Pullyblank who has worked at Weta Digital for films such as Avatar, and The Hobbit trilogy. Throughout his career, Phil has worked for companies like The Third Floor Inc, Image Engine Design, Bardel Entertainment and Goldtooth Creative.
---
CG Spectrum has been an instrumental part of my growth as an animator, helping me sharpen my skills, acquire new ones and strengthen my character animation abilities. This is an invaluable experience for anyone looking to learn animation or take their skills to the next level."
In case you haven't viewed it yet check out the trailer for the Warcraft movie below.
Check out our Testimonials page and see what other students had to say!
Enroll now to take one of our online courses and we could be writing about your student success story next!