Christine Pagaduan took CG Spectrum's Concept Art and Illustration course and now gets to create environment concepts for games for a living. Christine shares her whimsical illustrations and tells how with the help of her mentor she got a job doing concept art.

Christine, what inspired you to become a Concept Artist?
I was into illustration at first but there was something in me that also wants to be part of a creative process. I was just learning through the internet and improving my art through what I learned.
Through internet searches, I found out about concept art and now, here I am, loving it.
Why did you choose CG Spectrum as your concept art school?
I chose CG Spectrum because I wanted to learn how the industry works and I got what I expected. The best thing about this school are the teachers, my mentor (Brian Huang) was really great and helpful with my questions (I asked a LOT of questions, haha). The biggest lessons I learned came from the advice and tips he taught me.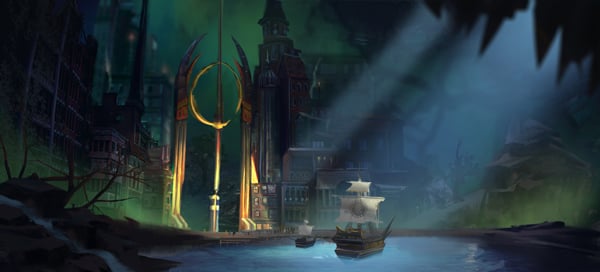 'Tower' - Environment art by Christine Pagaduan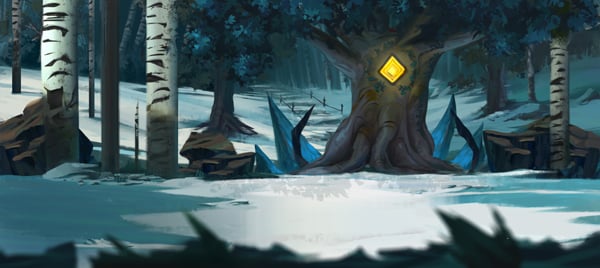 'Snow Tree' - Environment art by Christine Pagaduan
For my final project, I did a character design of a Warrior/Bartender in a Fantasy genre. I had a hard time coming up with the designs and sometimes they weren't even close to the topic. But thankfully, my mentor was awesome and gave me lots of advice and tips to overcome challenges and improve my techniques.
'Warrior Bartender' - Final CG Spectrum Concept Art Project by Christine Pagaduan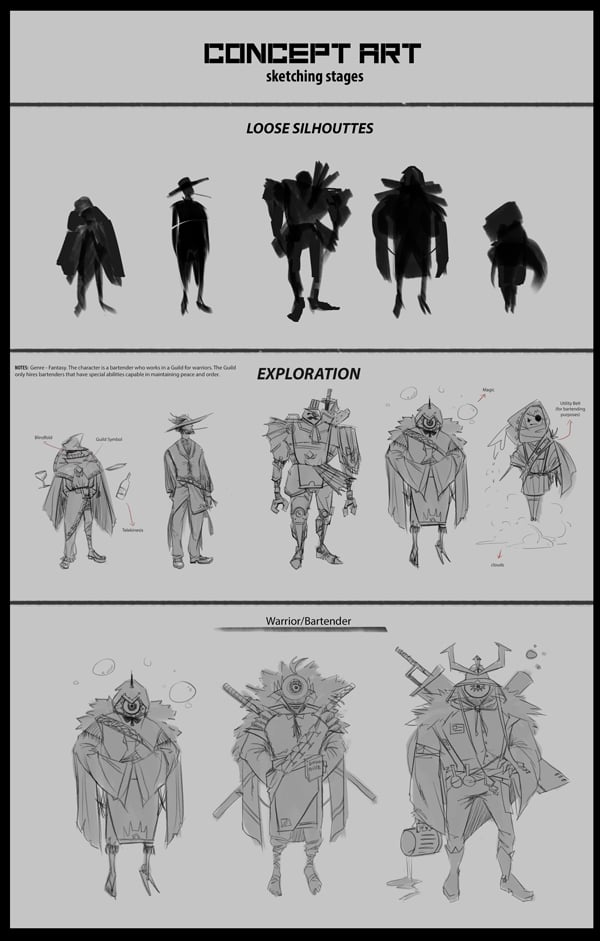 'Warrior Bartender' - Sketches by Christine Pagaduan
How would you describe your art style? Where do you get inspiration?
I don't think I have a style yet, haha. I'm still kind of exploring and I'm at the stage where I'm having fun looking and getting inspired at other people's amazing work on Artstation etc., then studying them.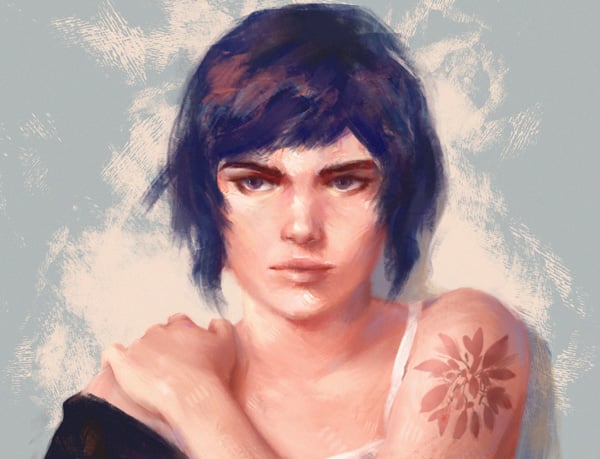 'Girl' - Illustration by Christine Pagaduan
I actually have a lot of inspirations, I cant count nor name them all by hand. But the few that come to mind are Craig Mullins, and a video game called "Ori and the Blind Forest". Ori's art especially the environments are phenomenal. I can't stop gushing about them and Craig Mullin's work and style is something that I would dream of achieving.
Christine gets some of her inspiration from Ori and the Blind Forest by Moon Studios
What are your favorite Concept Art tools? What do you want to learn next?
Inspirations are my greatest tool in creating art. I want to learn mostly how other artists create amazing artworks and their process in doing so.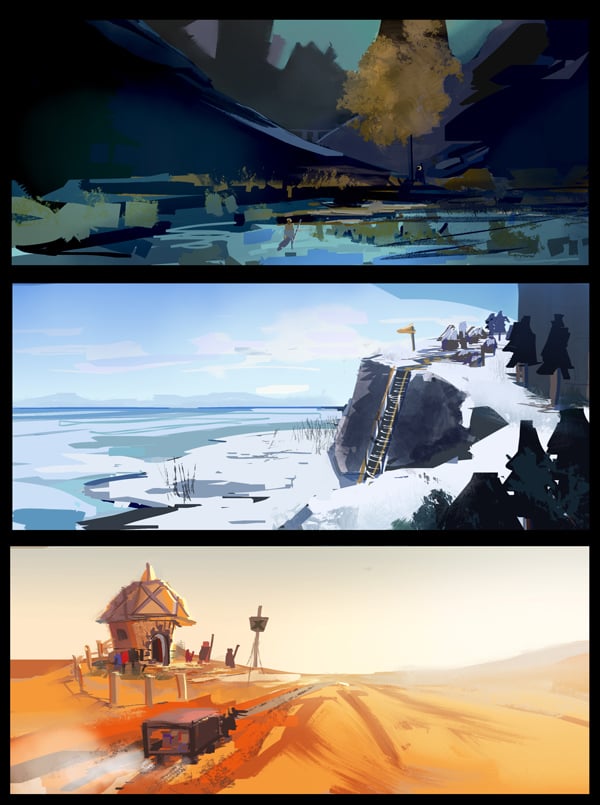 Environment Art by Christine Pagaduan
How did you get your job going concept art for games?
I followed my teacher's advice and polished then sent my portfolio through multiple companies. Eventually, I got hired by NSTBG (yay!). At work, I design and do concepts mainly for environments for the 3D team to build, and other concepty stuff.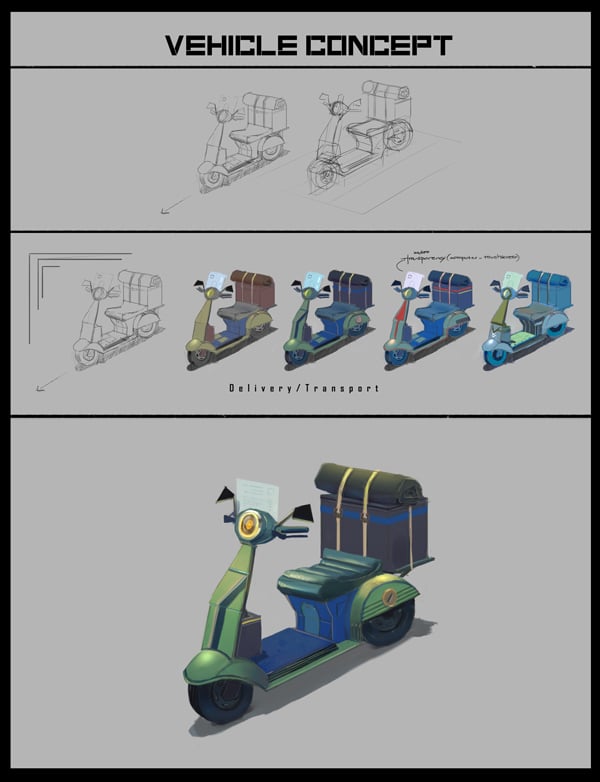 Vehicle Concept Art by Christine Pagaduan
What advice do you have for someone wanting to become a Concept Artist for games?
If you have a passion for creating and designing something, then give concept art a try! There's a lot of competition though so you really have to work hard.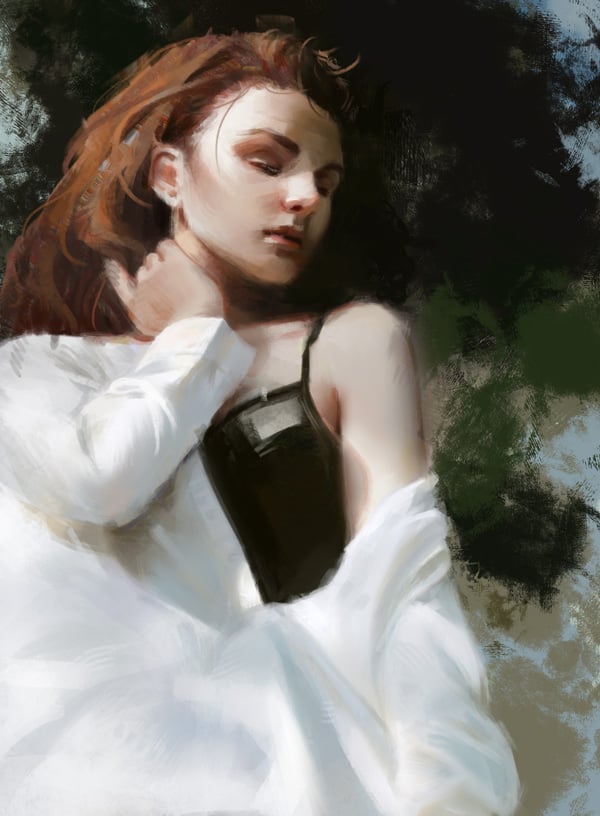 Illustration by Christine Pagaduan
Where do you see yourself in five years?