Get to know the talented professional artists and animators who make up the team of educators here at CG Spectrum, starting with 3D Modeling Mentor Jeremy Chinn.

Jeremy Chinn has been a lead modeller and title designer on probably every big film you have heard of in the last 8 years. Guardians of the Galaxy, Tomorrowland, Big Hero 6, Life of Pi, Frozen, Maleficent... the list goes on and on. He is also one of our best 3D modeling instructors.
We recently asked him if he could help shed some light on what a so-called 'day-in-the-life-of' a professional modeller was like. Most of you reading this article are probably trying to decide on a career path to take in digital art and animation but might not be sure if it is right for you. Maybe you are a fresh school leaver and don't have access to talk to a creative professional first hand. We would like to help you by giving you an inside look on the day-to-day grind for an industry pro straight from his mouth.
"My day typically starts with a coffee. After a few different studios and creamer quality inconsistency, I recommend learning to drink it black. As a lead R&H, I liked to get in a little early. There was usually a small crowd of supervisors that would get in early and it became the perfect time to informally go over new workflows and any shower epiphanies about the project that morning. As 9 rolled around we were off as usual. For the modeling department, dailies would usually start fairly early so we could get the needed notes to work on for the rest of the day. After the notes were gathered the show lead makes the rounds to the other modelers on the team to give out the assignments for the day before starting work on my own model, but not before some more coffee.
A lot of time the question comes up about the favorite thing I've worked on, or a favorite movie, etc.. And I know this will probably sound a little odd to new students but I don't really have a particular favorite. I've worked on Oscar films as well as plenty that didn't do quite so well, and at the end of the day what I really enjoy is the new challenges that come up. Working out a new way to create blend shapes for 30 creatures with only a couple of staff, creating huge environments, or really sinking in to match something perfectly is what's exciting to me about going in every day. No matter what department you end up in, at the end of the day you're solving problems, so if you enjoy doing that, and enjoy the people around you, you will have a great time. I mean, hey, you're getting paid to make movies."
Aside from Jeremy's regular studio work he has helped work on some educational articles for Cinefex Magazine. A great quarterly publication that gives its readers a behind the scenes looks at the year's biggest visual effects films.
"Ghost Rider was the first film I had the pleasure of working on while I was finishing grad school. I worked on this shot out of my apartment with my roommate, Sean Amlaner who did the final compositing, and we were honored to have it featured as a full page in Cinefex #109."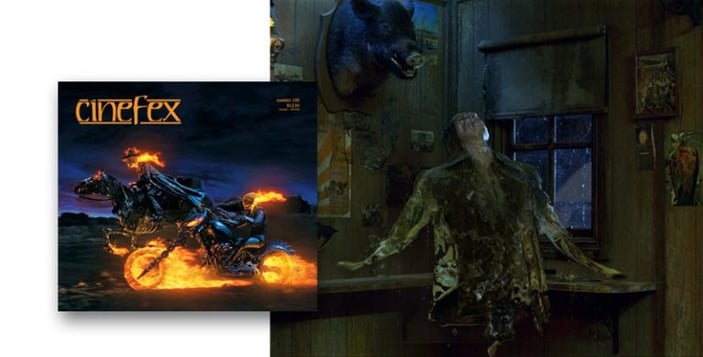 "X-Men First Class was the second Cinefex article that I was more involved with. The final image on the cover above was modeled by the sup on the show, Kenny Huang, but I had the pleasure of contributing to the design process of the character early on. As you can see, she changed a little bit."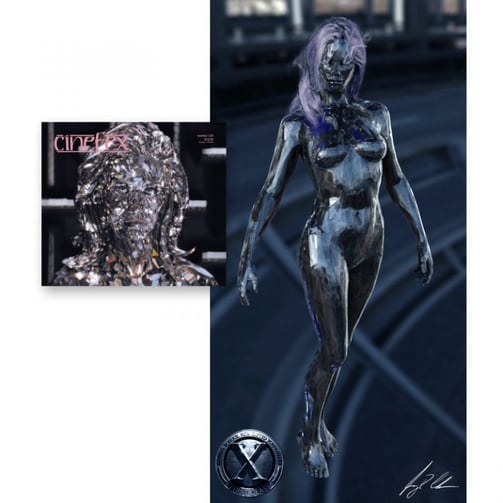 Jeremy's preliminary 3D Model
---
Start your journey towards an exciting career as a 3D Modeler! Our 3D Modeling school offers beginner and advanced 3D Modeling courses taught by industry experts who have worked on projects such as Big Hero 6, Overwatch: Wildstar, and Batman vs Superman. Learn the latest 3D Modeling software and techniques used by studios all over the world - no prior experience necessary.
Learn 3D Modeling From Industry Pros