Stephanie Lee is one of our initial scholarship students based in Perth, Western Australia. She completed the Advanced Concept Art Diploma here at CG Spectrum.
Recently, Stephanie secured as a job as an artist at Japanese mobile and VR game studio Tayutau.
"Tayutau is a game company based in Shinjuku, Tokyo that specializes in mobile games but is currently venturing in developing VR games. Their most recognizable game is Final Fantasy Agito, and they are currently developing a VR game called The Last Labyrinth, which is like a puzzle adventure game."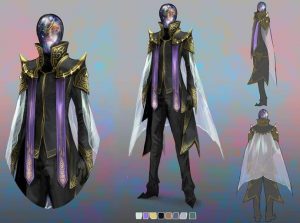 Stephanie has been an amazing student, constantly wowing us here at CG Spectrum and anyone else who lays eyes on her work, with her amazing creature designs and bright and vivid environments.
"CG Spectrum has really taught me how to further develop my design skills and push my portfolio to a professional standard. My mentor Brandon Reimchen is an experienced industry concept artist and made every class enjoyable. Brandon really trains you to how to think critically about your work and acquire more attention for detail; details that really pull your work together to make that impressive polished piece in your portfolio."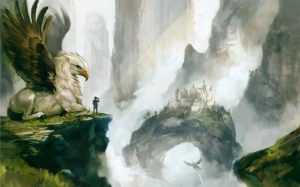 After a year of honing her skills and building up a folio of strong pieces here at CG Spectrum, Stephanie is ready to take on the world of concept art and illustration.
"A previous networking trip to Japan has made me realize how CG Spectrum has really pushed me ahead of students overseas and has really helped me become a viable competitor at an international level.
I'm extremely grateful for my experience at CG Spectrum and having the privilege of being taught by an industry-experienced mentor."