It was in 2008, that Krzysztof Luzny started watching tutorials, got his first digital Wacom tablet and a trial version of Photoshop. Though he was studying Architecture and working during the day, his nights were spent learning digital painting and design. Keen to work in the games industry, he got his foot in the door by getting a job as a localization game tester. A few years later, he got his first job as a Concept Artist.
Krzysztof is now a freelance Concept Artist living in the UK. He shares his professional journey as an artist in the gaming industry and advice for budding Artists.
Krzysztof, your concept art portfolio includes weapons, vehicles, beautiful landscapes, and sci-fi interiors among other things. What's your process for approaching designs?
On a professional assignment, I get the project brief with the mood board from my Lead Artist or Art Director and work off that to produce a set of thumbnails. We go over them, and I take some of them further - usually flesh them out in 3D to get views from all angles and check for potential problems. Once we've gotten everyone on the same page, I add details like cameras and lighting, and then render the base for final paint overs.
For my personal work, I like to try new things. I often jump from one software to another trying new techniques. If these new ways of doing things work for my personal projects, I implement them into my professional pipeline.
Lately, I've been a big fan of 3D Coat and Marmoset Toolbag 3. Voxels and real-time rendering massively speed up my creative process.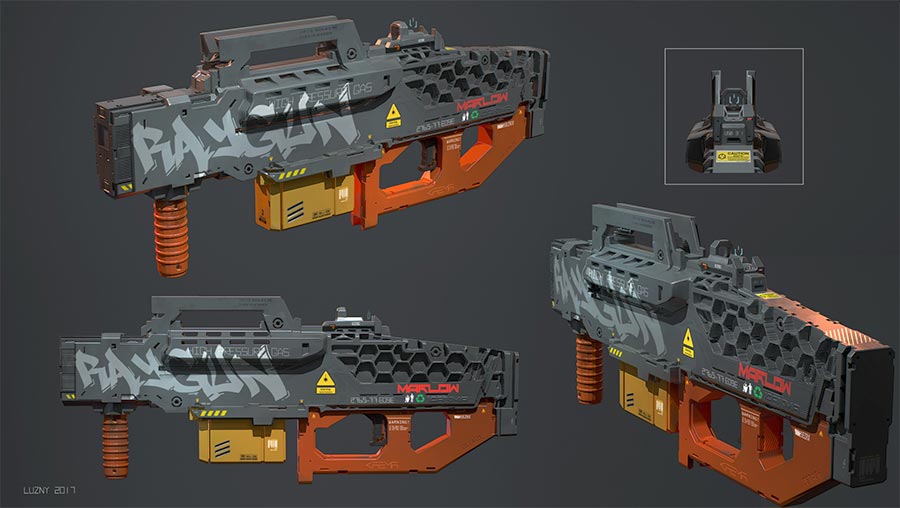 Artwork: Krzysztof Luzny
You worked as a Concept Artist at Neon Play Ltd., a mobile gaming company. With their aesthetic being so different from your personal design style, how did you shift gears to excel in that position?
In the past, I had the chance to work on a wide range of games from realistic mobile titles to stylized and super casual games. I was responsible for designing anything from weapons, characters, environments and vehicles to cards, illustrations, storyboards, and keyframes.
There was always some time to develop the new look for each project, but it was very limited. When it came to designing characters, I had to quickly adopt Zbrush to get the look and style that we were after. When designing realistic environments, it was Maya and Arnold Renderer that allowed me to get the block outs and quick lighting setups done fast. So, learning and adopting new tools was a key element of each project.
There are so many tools for Concept Artists to use these days, from Photoshop to Maya, Zbrush and more. Do you use more than one software package? How do you decide which package you will use for specific projects?
Over the years, I've learned that knowing how to use multiple tools is important in order to be an efficient artist. Each tool definitely helps to define your style as an artist.
I've tried quite a few of them, starting with SketchUp and then graduating to Maya and ZBrush. In addition, I also use Blender, 3DCoat, Marmoset Toolbag 3, and Substance Painter. The main concern in any production is time – so anything that speeds up the delivery process gives you more time to work on iterations and feedback.

Artwork: Krzysztof Luzny
One of your more unique weapon designs is the Mini Rocket Launcher. Can you tell us how this idea came about? Did you go through multiple iterations to get it to the point at which you felt it was complete?
This design was created back in 2015 in Fusion 360. I was playing with this software trying to come up with an interesting shape.
There was no specific brief or sketch I was working off, just freestyling in Fusion. The project laid dormant for 2 years up until last year when I imported it to 3DCoat, added details, rendered it, and painted it over. Here is a short time-lapse of the design process of this weapon in Fusion 360.
Source: Krzysztof Luzny
You started your own business working remotely. What excites you most about starting your own business? What kind of work do you take on?
The potential of working on a wide range of projects. I can tackle any style from realistic to stylized. I'm also a bit of a military buff, so I would love to work on IPs (intellectual property) with a mixture of military and sci-fi themes.
How does working as a freelance Concept Designer differ from working full time at a production company?
Working as a freelancer gives me the freedom to choose the projects and IPs that I'm really passionate about, and there is a possibility of growth that I didn't have before. Working only in my pants (plus sweatshirt for Skype calls) is a bonus.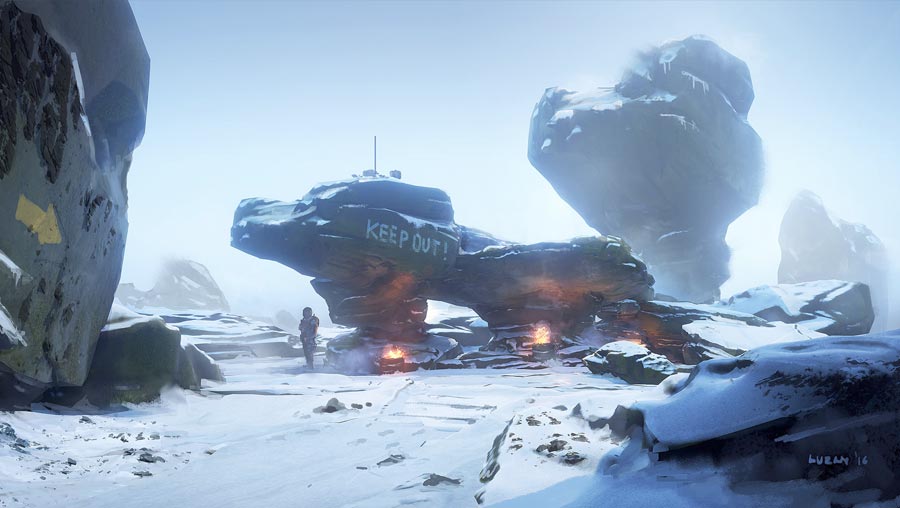 Artwork: Krzysztof Luzny
What advice would you have for a student that wants to work as a freelance Concept Artist after graduation?
My advice would be to go and try to find work as a full-time artist in a studio. It was a real eye-opener for me to see how all the stages of production happen and what can go wrong.
Also, having more experienced colleagues around to guide you will help with achieving artistic growth, and it will become handy when you realize how much your network of contacts has grown.
This will be helpful for your future career.
If you were hiring additional Concept Artists, what would you look for in a portfolio?
Definitely the range of their skills. In production, you can be thrown any subject matter to design, so the ability to adapt and execute is key.
You can't really say no if you're being asked to design something out of your comfort zone, even if you weren't hired for that specific task. So being flexible and able to design a wide range of subjects is a crucial skill.
Good design skills and knowledge of at least one 3D program is a must in concept art production.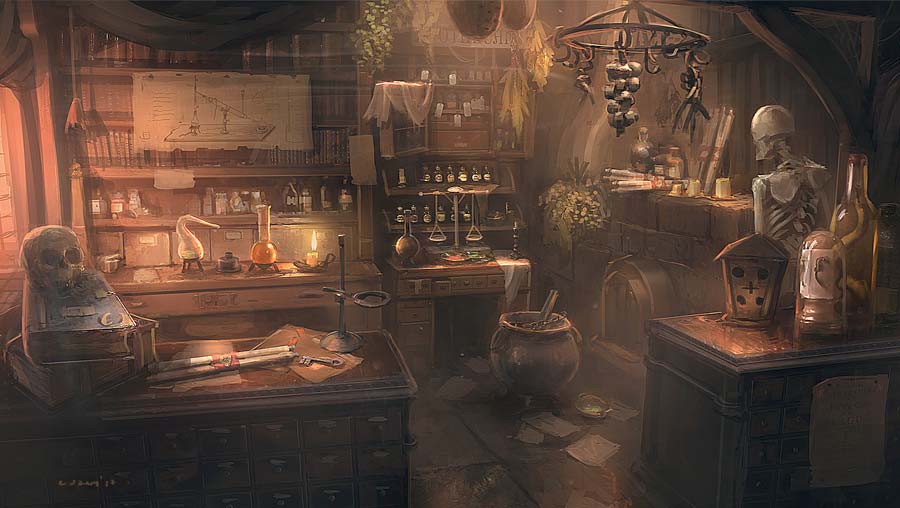 Artwork: Krzysztof Luzny
Is there anything that surprised you when you first started doing concept art professionally?
Actually, yes. The first thing that hit me is the amount of communication you have to deal with.
I was expecting that the work a Concept Artist creates speaks for itself. Not at all. Really work on your communication skills. It will help to get your ideas across.
Being a bit of a salesman definitely helps, especially when you are trying to communicate with those who are not fellow Concept Artists.
What other thoughts would you share with budding Concept Artists?
Be ready to sacrifice time. That's all you have to invest to get somewhere in this industry. One less binge on Netflix will do plenty to advance your art career. Definitely, watch Breaking Bad though. Stay Hungry. Stay Foolish.
See more of Krzysztof's work.
---
Get personal mentorship from industry-seasoned artists. Find out more about our beginner and advanced Concept Art courses, and take your skills to the next level!
Learn Concept Art