Join us for our free 2-part webinar series on:

Creating & selling assets on Unreal Marketplace

Over two jam-packed live webinars, special guests Clinton Crumpler (Dekogon Studios) and Carl Shedd (World Building Director at Gearbox Software) will give you expert advice that could help you earn extra income and boost your career.
Carl will show you how he uses assets from the marketplace to create his scenes (see his work) while Clinton will give pro tips on how to properly package, price and sell your assets.
Watch Part 1:
Register for Part 2:
Webinar topic: How to package, price, and sustain your business


Friday June 18th


5 PM CDT / 6 PM EDT (Check your local timezone here.)


What's covered:
How to package and sell your assets

Pricing tips and valuing yourself as an artist

Building quality and trust with your audience

Dealing with license and legal issues
...and SO MUCH MORE! We encourage you to join live so you can ask questions, however, if this time does not work for you, register anyway for the recording.
You'll be hearing from: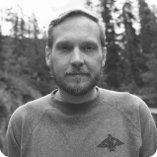 Clinton Crumpler
Studio Head & Creative Director at Dekogon Studios and CG Spectrum Mentor
Clinton has worked as an artist at Microsoft Studio's The Coalition and Bethesda's Battlecry Studios, among others, and his credits include Gears of War 4 and 5 and Scavengers. From environments, props, weapons, vehicles, structures, textures, to shaders and more, Clinton and his team at Dekogon Studios create popular user-friendly assets for the industry, from AAA to indie studios.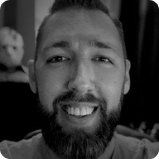 Carl Shedd
World Building Director at Gearbox Software and CG Spectrum Mentor
Carl has worked in the industry for over 17 years, having started his career at Gearbox Software. In 2008 he was part of a small team that was integral to evolving the Borderlands art style into what it has become today. Carl's credits also include Brothers In Arms and Rage. Carl's mind-blowing world builds are a masterclass in how to creatively use assets.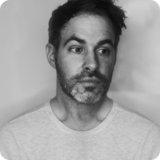 Justin Mohlman
Game Development Producer at Epic Games and CG Spectrum Mentor
In his 18+ years of experience in the video gaming industry, Justin has helped bring dozens of games to life while at studios like Disney Interactive, Epic Games, Robomondo, Midway Games, and Phosphor Studios. You can find his work in legacy franchises such as Tony Hawk, Kingdom Hearts, Mortal Kombat and other AAA titles.

See you there!