Hi Genevieve! Tell us about yourself and how you came to be a Compositor.
As a child, I was always fascinated by films and their artistic style. However, I never really thought about being a compositor as a profession. I actually didn't even know what a compositor was when I was in High School. So like a lot of other students, I went to University to get a Science Degree in Biotechnology. I completed the first year of the course and then decided spending endless days in a chemistry lab was just not for me. I then spent six months researching other University courses and stumbled across one called Multimedia and Digital Arts. It covered a broad range of skills and appealed to me through its artistic creativity. I completed the three year Degree but was still not a hundred percent satisfied. To further pursue my interests, I went on to do a one-year postgraduate program in Film and Television Visual Effects. Upon completing the course, I knew I had found my passion and was granted an internship with a small local tv advertisement company based in Melbourne. I then landed my second job as a junior artist for Iloura, Melbourne and then things just snowballed from there.
For our readers that may not know, can you explain some of the differences in general responsibilities when going from a Compositor, to Senior Compositor, to Compositing Supervisor?
As a compositor, you are a lot more hands-on in building the actual shots. You are given a brief by your supervisors and guided by your peers to achieve the client's vision.
As a senior, you help guide the more junior members of the team creatively and technically, as well as having a little more responsibility in developing the look or style of a sequence. You are expected to be able to start and finish a shot with minimal supervision.
As a Compositing Supervisor, you are in charge of managing and directing the entire compositing team to achieve the client's vision. You work closely with the other departments, as well as the Visual Effects Supervisor.
Some of your credits include films like Doctor Strange and Captain America: Civil War. When you receive assignments for huge projects like these, how do you approach breaking scenes down and planning?
When it comes to large complex shots, I always like to break it down into its raw elements. I will begin blocking the shot out and problem-solving what assets, elements, and techniques will be required. With all the basic elements in place, I then begin to build the shot up creatively. I also always try to find real-world references to support the work I am doing. Once the supervisors and myself are happy with the shot, I then begin to polish and refine my work on a more technical level.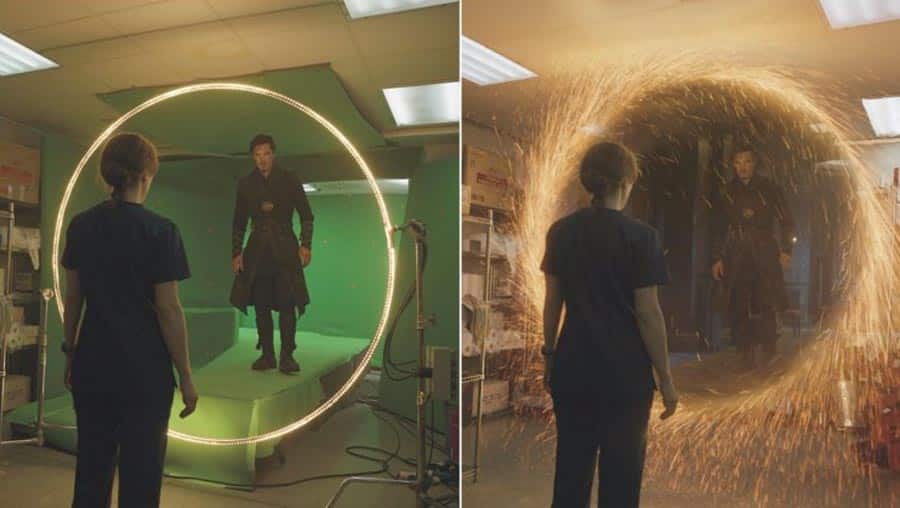 When working on a film like Star Wars: The Force Awakens, audiences have high expectations of what the look and feel will be based on the previous films. How does a situation like this change your normal workflow?
When working on such a high caliber film, there is a lot of pressure to make sure everything is as close to perfect as possible. There is a lot more time and effort put into making sure every little aspect of the shot has been considered. However, the normal workflow is still pretty much the same. There is just a lot more time and effort put into refining the shot.
Did you face any unique challenges in hitting timelines when working on the complex scenes in Mad Max: Fury Road? If so, how did you resolve these issues?
To be honest, every film whether it is large or small has its own unique challenges that impact schedules and timelines. As it is a very artistic field, there is no right or wrong answer. Sometimes the work just requires a little more time and problem solving to achieve the client's desired look.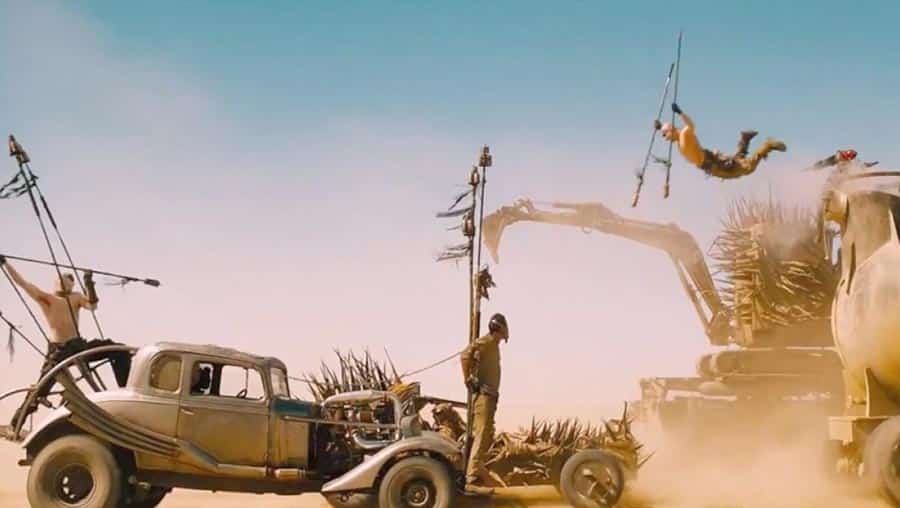 What is one of the most challenging projects you have worked on?
There is not really one project that I have found to be the "most" challenging. Like I mentioned above, every film has its own unique style and set of challenges. The thing that contributes to projects being challenging is the often small amount of time that is allotted to finish off a project. You always want to do the best possible job you can, but sometimes there is just not enough time to perfect it.
What is your favorite type of scene to composite and why?
I always love to comp a scene that incorporates a variety of elements and techniques. The challenge of problem-solving and integrating things from several different departments can be very rewarding. For example, you may be given a foreground element that has been shot in front of a green screen and then needs to integrate this with a matte painted background, CG characters, and fx elements.
Can you tell us about your experience working full time vs freelance?
I am currently working full time, but have also worked as a freelancer. I found the work, process, and timeline to be very much the same, except that as a freelancer you need to be actively looking for your next project or position. However, once you have a few really good connections you will find that the work then starts to come to you.
If you were hiring additional compositors, what would you be looking for in a portfolio?
Your portfolio is a very important component of your resume. It visually represents your experience and skill level. For me, the key things that I look out for are the variety of work and the quality of the work. I would rather see a shorter/smaller portfolio that is technically and creatively sound as opposed to a longer/bigger portfolio jam-packed with every single shot you have worked on.
Is there anything that surprised you when you first started compositing professionally that you wish someone had told you before?
Not really! It is such a diverse and creative industry that things are always changing and evolving, so artists should be prepared for this.
---
The Houdini FX Diploma is an amazing opportunity to be personally mentored by highly skilled industry mentors. Learn the tools (and secrets!) of the trade in this in-depth online Houdini training and gain speed and confidence quickly. Graduate with a demo reel ready to impress employers.
Houdini FX Course Overview