Back in 2000 and freshly out of high school, I knew I would eventually make it as an animator, it was just a matter of how.
I had already enjoyed many weeks of my free time consumed with creating ridiculous levels from game editors included with Duke Nukem 3D or the original Half Life engine. I had also created excessive amounts of primitive content with Photoshop 5 and 3D Studio MAX R2. Those were the days when you had to learn software through endless trial and error and the occasional trip to the local bookstore to see what new "How To" books were available. In retrospect, I never really managed to accomplish anything that was very interesting but it gave me the confidence to know that this was the path I wanted to get into.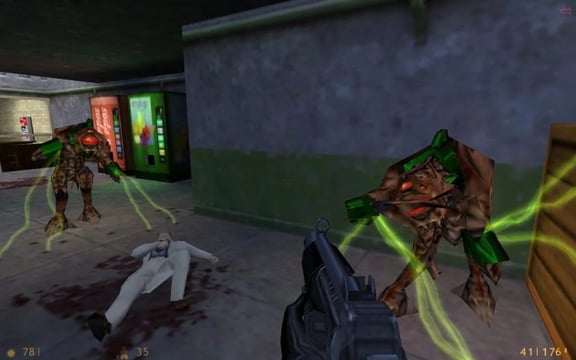 The next step was figuring out how to get a studio to take me seriously. I applied to a few local colleges that offered animation programs and was accepted at St.Clair College in Canada. It was a three-year program and we covered how to create classical animation and how to create 3D using Maya. It was a good foundation program and gave me the push to learn using the practices found within the television and film industry. However, it didn't offer any more understanding about what happens behind the walls of a video game studio. In the end, I was left with a showreel that was average quality in all directions and explained little about what I was actually interested in pursuing.
After failing to get any response from the 30 or more studios that I applied to either for film or game I realized I needed to go back and create a better showreel. I did manage to find some paying work doing architectural renderings for a local company and on the side, I did some animation work for an independent film earning only a very small royalty contract. (In other words for free) It wasn't where I thought I'd be but the experience when dealing with leads, directors and clients is priceless and was far more valuable than I appreciated at the time. Regardless I knew I was growing in the wrong direction and I needed to do something different in order to break into the games industry.
I did some research and found an Unreal Tournament mod team and joined them for about a year in 2004. It wasn't a paying job but it taught me a lot about game cycles and working with a team. I was understanding the process when developing a game and how the different departments rely on each other. After coming home from work I would spend many extra hours hand keying cycles of characters running, jumping and getting in and out of vehicles. Eventually, I managed to have enough content to reconstruct a whole new showreel.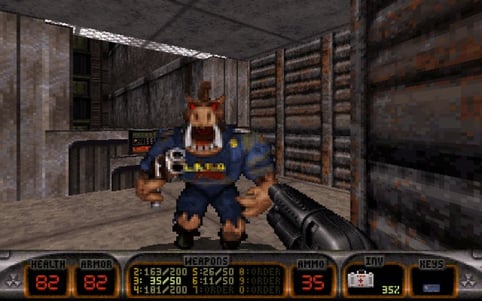 At around the same time in 2005 I got word from a friend I knew from college that the video game company he was at was looking for a new character animator. I sent off my new reel to them and within a couple days I had the job and was working full time at Silicon Knights. I spent about 4 years working on one of their game projects which eventually got shelved from existence but the studio experience was invaluable. I spent my time hand keying and cleaning motion capture before eventually progressing into tool scripting and facial rigging. However I found out it was equally important to appreciate the knowledge that can be learned from your co‐workers, absorb all the free education that you can once you're inside.
In 2009 I took advantage of an opportunity to work at Rocksteady Studios in London England just before they released Batman: Arkham Asylum to work on their next title Arkham City. Again I found out from an old co‐worker that they were in need of someone to handle the facial motion capture pipeline and deal with in‐game dialogue animation. After a couple of interviews, I was hired as their Senior Technical Cinematic Animator and flown out to England.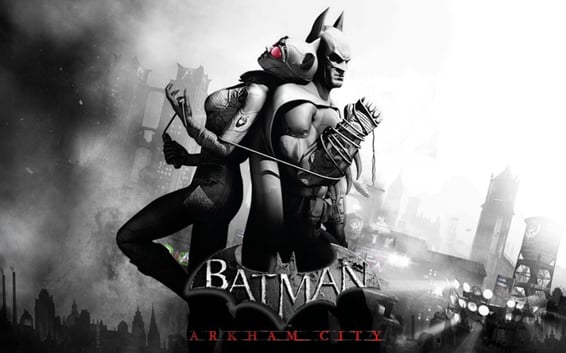 Eventually, after some great years living and working in London, my wife and I decided that we wanted to move back to Canada. I had a desire to try working independently by freelancing out my technical animation skills but also to begin developing my own projects and get deeper into programming.
Now as a start‐up entrepreneur and mentor at CG Spectrum I'm discovering all new ambitious but exciting challenges to overcome. It seems even though plans don't always happen the way you expect, perseverance and hard work will eventually get you to your goal.
Watch Simon's latest character technical animation showreel:
If you're interested in starting a career in the Video Game Animation and Design check out our full offering of courses at our
video game school
in the link below.