Motivation. When you've got it, look out. Projects fly along, the mundane becomes fun and life is good. But what about the times when motivation eludes you? When work seems to drag, everything becomes a chore and the last thing you want to do is get yourself out of bed and face another day at the office.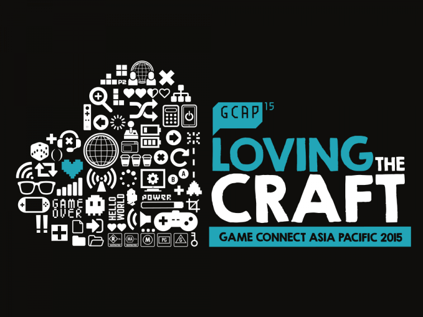 But did you know that lack of motivation isn't just reserved for students and those working 9 to 5?
Four of our mentors held a panel at last Wednesday's GCAP conference in Melbourne discussing how they deal with motivation. On the panel was Mark Pullyblank (Head of Animation), Greg Hird-Rutter (Maya FX Mentor), Brandon Reimchen (Concept Art Mentor) and Simon Warwick (Mentor of Animation).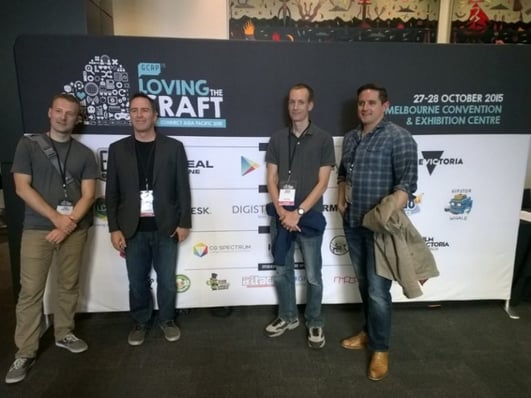 All four hold awesome jobs in the industry. All four suffer from lack of motivation from time to time. And all four have different ways of combating it.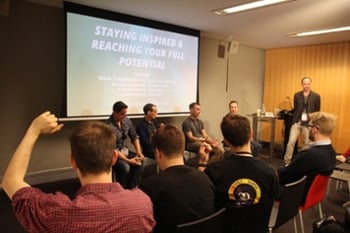 Mark Pullyblank, animator extraordinaire known for his work on Avatar, The Hobbit, Watchmen and Night at the Museum, believes that we lose motivation when things stop being fun. He suggested that we all think back to when we first picked up a set of crayons or the guitar and remember how it felt when we did things without judging ourselves.
Mark describes his role at CG Spectrum not as a teacher but as a peddler of enthusiasm, striving to keep his students interested and, most of all, enjoying their craft.
Brandon Reimchen is a concept artist whose work includes Disney Infinity, Resident Evil: Raccoon City and the Socom Series and for him keeping motivated is all about progression and keeping things in perspective.
Brandon insisted that all professional artists should have projects that allow them to get their own creative release as well as the ones they get paid for.
'Sometimes you can spend 2-weeks just drawing hair and you just can't do it anymore. So having your own projects helps you to keep going.'
But, when you finally reach the point where your art is your job, it always pays to keep things in perspective.
'Sometimes I have to remind myself that I'm getting paid to draw and that's pretty awesome.'
Simon Warwick, the technical cinematic animator for Rocksteady Studio's Batman: Arkham Series, thinks stepping out of your comfort zone and seizing opportunities to progress is a great way to keep motivated.
By breaking through the psychological wall and learning something new you can not only broaden your skill set immensely but it also makes you excited to use your new skills.
Sometimes you can spend 2-weeks just drawing hair and you just can't do it anymore. So having your own projects helps you to keep going."
Special FX animator at Ubisoft Greg Hird-Rutter believes that the promise of a high-quality end product can be used as motivation.
'I like to think of the first time a player sees one of my animations… I want to wow them.'
The pursuit to get the best out of yourself can be a powerful tool in the fight against lack of motivation. But what happens when you or a member of your team can't seem to find that drive? Greg let us in on what they do at Ubisoft.
'We try to do as many group activities as possible. Whether that be going out together or getting together and playing games, that always seems to get everyone feeling good.'
Mark closed the panel with one fantastic point that I think everyone can take on board every time they leave the house.
'When you put your hand on the doorknob at work make sure you're ready to kick the shit out of that day. If you're not, then don't even bother.'