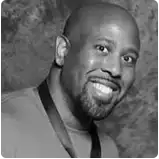 Eric Wilkerson | CG Spectrum Mentor of Advanced Illustration Course
Eric is an in-demand illustrator who has worked in the entertainment industry for more than a decade with clients like Weta Workshop, Marvel, Upper Deck, Dark Horse Comics, Scholastic and Disney Publishing. He's carved an impressive career as an Illustrator for film, TV, advertising, publishing, animation, comics, video games and even costume design. His recent work includes art for Call of Duty: Black Ops 4 and the book cover art for Shuri, the latest Black Panther novel. Eric is a 2020 Chesley Award Winner. See some of Eric's work on his website.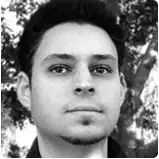 Tyler James | CG Spectrum Mentor of Concept Art
Tyler is an award-winning artist who has worked with more than a dozen major developers and triple-A franchises over the last fifteen years. Serving in roles such as Concept Artist, 3D Character Artist and Art Director, his work is widely recognized and used for major character designs in game development. You can find his work in titles such as Heroes of the Storm, Warhammer, Rift, Star Wars, Hex, Warmachine, Wasteland, Warcraft, RWBY and many others. His work includes credits at companies like Blizzard Entertainment, Cryptozoic Entertainment, and Fantasy Flight Games. See some of Tyler's work on his website.
Hosted by:
Maxine Schnepf | CG Spectrum Career Development Manager
Maxine ensures CG Spectrum students are prepared for life in the industry by offering an insider's perspective into the hiring process. She shares valuable resources to help students stand out in a sea of candidates when trying to land their first job. As a former VFX Producer at Technicolor and Resources Manager at Mr. X, Maxine knows what it takes to make it as an artist in the entertainment industry. She has been involved in every stage of the VFX production pipeline, and worked on major films including Blade Runner 2049, Spider-Man: Homecoming, Guardians of the Galaxy Vol. 2, Doctor Strange, and three Star Wars films.