Three weeks ago we launched our free Maya Tiger Animation Rig, a quadruped rig aimed at helping animators take their skills to the next level.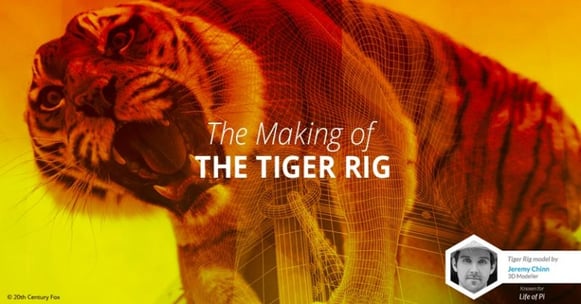 The CG Spectrum rig was built by a some of the best CG artists in the industry. CG Supervisor at Martoos Studios Jeremy Chinn and Lead Animator at Weta Digital Morgan Loomis.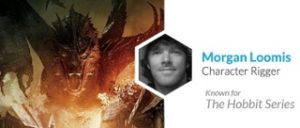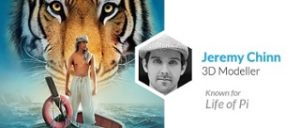 Jeremy is one of our amazing modelling mentors here at CG Spectrum and has worked on some of the biggest films of the last five years including Maleficent, Life Of Pi, Frozen and Guardians of the Galaxy.
For Jeremy, work on the tiger rig began in 2008 whilst preparing for work on Life of Pi.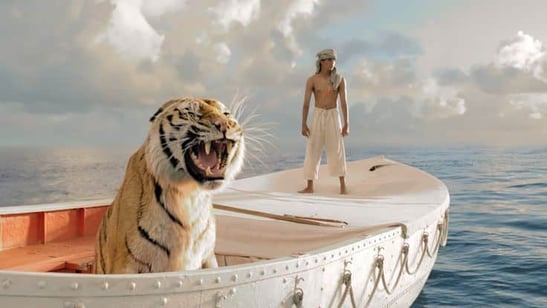 "The tiger model you see here is the result of my experimentation back then." Jeremy told us. "At that time we were also starting to develop our Zbrush pipeline so I wanted to use it as a chance to see if I could keep the topology simple enough for easy editing but give the shape animators would need in the viewport."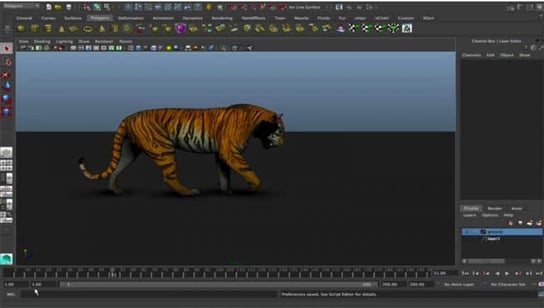 Take a look at your DVD collection. Chances are Morgan Loomis has had a hand in making a good chunk of your favorite titles. The Hobbit Trilogy, The Avengers, Iron Man 3, The Adventures of Tintin just to name a few.
Morgan knows how integral properly rigging a model is to the animation process and making a character come to life. The two go hand in hand and it pays to be involved in both.
"I've tended to bounce back and forth between animation and rigging. I'll animate until I get the technical itch or feel like I can contribute to improving the animation process, which in turn makes me want animate again."
When we approached Jeremy and Morgan with the idea of making a free rig, both of these amazing artists were only too happy to help.
For Jeremy, it was all about giving animators a sense of the finished product.
"My hope was to create a mesh that could really give the animators a sense of what the final look would be when rendered and I hope everyone enjoys working with it."
The excitement of what people could do with his rig was what made the decision to help that much easier for Morgan Loomis.
"I love bringing characters to life, it's such a multi-discipline endeavor that it's always great to be able to collaborate with a talented modelling and texture artist. The final step will be to see him start to move in the hands of animators around the world."
WATCH MORGAN'S DEMO REEL:
WATCH JEREMY'S DEMO REEL:
Get your own quadruped rig built by some of the best artists in the business by clicking the button below.