See what some of our students and alumni have been working on in and out of class!
Keen to learn Digital Art too? Check out our beginner and advanced courses and join the next intake.
VISUAL EFFECTS
Statue
Artist: Glenn Dawick
More work: @glennipmusprime
Course: Houdini FX Diploma
GAME DEVELOPMENT + HOUDINI
Lucen - Official Game Trailer
Artist/Developer: Kristian Kebbe
Kris completed the Houdini FX Diploma and got a job in VFX, but recently took time off to develop his own video game. He used Houdini to create many of the game assets and was selected to speak at GDC on this topic. Check it out on Steam.
Devlog + Tutorials: Lucen YouTube Channel
Course: Houdini FX Diploma
3D MODELING
Needle Rifle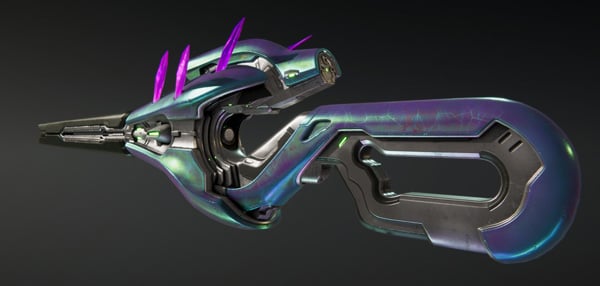 Artist: Sam Bryan
Breakdowns: Installation 01
Course: Advanced 3D Modeling
2D CONCEPT ART
Aztec Temple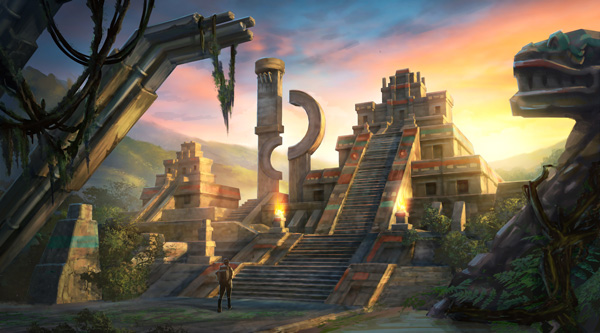 Artist: Xiaoya Lin
"Aztec-inspired ancient temple, with a hint of a couple structures that suggest sophisticated technology."
More work: @xartistcreates
Course: Advanced Concept Art Diploma
2D ANIMATION


Flour Sack
A classic "Flour Sack" exercise where Intro to 2D Animation students explore weight, volume and timing, and create their own backgrounds and hand-drawn effects.
Animator: Roberto Aguilar
Course: 2D Animation
---
Get Studio Ready Faster With CG Spectrum's Online Courses
CG Spectrum offers industry-vetted online courses taught by industry experts who have worked on blockbuster films and AAA games. Learn the skills studios are hiring for and get your career off to the best start!
Explore Digital Art Courses