Pause Fest is a convention designed to help creatives get inspired, get informed, network and better themselves. It's wonderfully broad array of amazing speakers allow attendees to branch out and learn about different fields of creativity.
So, on "Creative" day, CG Spectrum took part in a demo reel competition called "Battle of the Reels". This awesome event was hosted by our friends at Rising Sun Pictures, The Rookies, and The Foundry.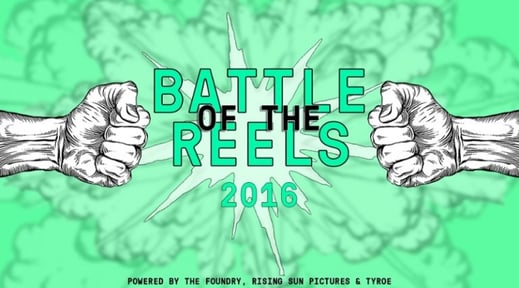 Too often in this industry, our job applications are knocked back and we have no idea where we went wrong.
So we invited students and job seekers to submit their demo reels to be critiqued by industry professionals who know a thing or two about what makes a good reel and a bad one.
The response was outstanding.
The panel of judges consisted of CG Spectrum co-founder Nick Fredin, Mariana Acuna and Nicki Morris from the Foundry, Alwyn Hunt and Andrew McDonald from The Rookies and Kirsty Parkin and Marcus Wells from Rising Sun Pictures.
All of the entries were fantastic displays of skill and style. However, there were several recurring issues present throughout.
Most were simple things, Marcus Wells described them as "One-percenters", but all could play a major roll in whether you land your first studio job or not.
The most prevalent mistake made was the absence of contact details at both the beginning and end of the reel. This is incredibly important and, in most cases, an instant excuse to move on to the next reel without considering the work displayed.
Marianna Acuna even suggested having your name visible throughout the entire reel as a constant reminder of who you are.
Next were the presentation choices themselves. Font. Video service. Background music. Length. Choice of work. The choices you make when putting your reel together are everything. Make sure you consider every single detail.
Think about the people watching your reel. Does everyone like sub-woofer blowing trance or hardcore Scandinavian death-metal? You might be a big fan of the whimsical loops of Papyrus or the nostalgic feel of American Typewriter but is everyone else? Make those things non-discript and simple and let your work speak for itself.
Think about the studio your applying for and tailor the work you show to their style. Are they a video game studio that specializes in first-person sci-fi shooters? Or a film studio making heartwarming animated feature films filled with talking animals and sing-alongs?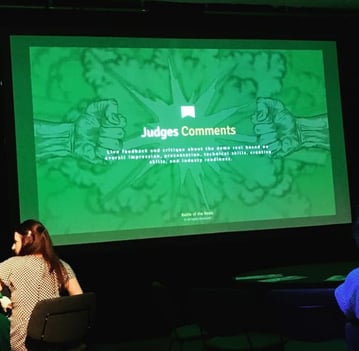 Think about the process of critiquing your demo reel. Vimeo is far easier to "Rock and Roll" video than YouTube. In most cases, the viewer only has a short amount of time to go through a huge amount of reels. So make sure you only show your best work and not every piece you've ever done.
A big issue the judges had with a number of the reels was the fact that there was no way to tell what work the artist had and hadn't done.
Demo reels filled with a wide variety of visual effects like explosions, blood, sprawling armies and grand backdrops need to be explained. So, to avoid confusion and awkward interview questions, always clearly label what work you have actually done in the reel.
We recently asked our mentors whether they could give any advice on demo reels and folios and compiled their Top Five Tips to Make your Portfolio or Demo Reel Stand Out.
Take this advice and apply it to your reel. You'll be amazed at the difference just a few changes might make.
If you're interested in starting a career in the Animation and VFX industry check out our full offering of courses in the link below.
See Full Course List