We're a pretty fickle bunch we humans. Always demanding something for nothing and only ever settling for instant entertainment and immediate gratification.

And these are facts that mobile game developers know only too well.
In the early hours of day two at PAX Aus, I had the pleasure of sitting in on a Q&A panel with Adam Nichols, Dale Williams and Jed Dawson from Brisbane's Halfbrick Studio.
Halfbrick Studio is best known for its mega-hit Fruit Ninja, a mobile game with over one billion downloads since its release five years ago. The project was started by a team of three developers in Brisbane and it's currently the second most downloaded game ever. Amazing.
'Fruit Ninja became a way for people to show their friends what their new device could do.'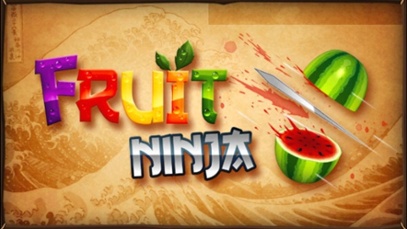 The game was designed to be simple, something that anyone could pick up, play for a couple of minutes and then put down again.
That's it. No story. No progression. No commitment. Just a game built around simple mechanics with the aim of having fun.
But Jed Dawson, one of the product managers at Halfbrick, also attributes Fruit Ninja's early success to its ability to take advantage of the technology around at the time; The touchscreen mobile phone.
'Fruit Ninja became a way for people to show their friends what their new device could do.'
But Fruit Ninja is an extremely rare case. The mobile gaming audience is an awfully tough client to please.
'Hands up if you've downloaded a game, played it for a minute then put it down.' Dale Williams, one of the lead programmers at Halfbrick, asked the crowd. After nearly the entire 300+ crowd responded with raised arms he said,'Yeah, it's brutal. And that's the culture we're dealing with.'
And because of this, the entire development process at Halfbrick (from concept to release) has been streamlined and the decision-making process is ruthless.
'If you're going to fail, it's better to fail fast.' said Adam Nichols, Halfbrick's lead artist, 'If we can see that something isn't immediately fun or just not working, we scrap it and move on to the next project.'
And it's this mentality that has helped set Halfbrick Studio apart from other developers.
They are focused solely on mobile devices believing that the games they want to make lend themselves to mobile gamers. Short, action-based games anyone can play with one too and from work.
The prototyping stage is quick and efficient, sorting out what works from what doesn't as soon as possible. If the problems outweigh the positives the project will be at risk of being scrapped.
'We can start the week with 70 ideas that need prototyping.' Dawson told us. 'Cut that in half by Wednesday. And by Friday, be left with two potential projects that we'll keep working on.'
In an attempt to keep the team small and focused, Halfbrick employees are expected to be able to tackle a wide variety of jobs. Thanks to the success of games like Fruit Ninja and Jetpack Joyride, Halfbrick is able to do this whilst also being selective in its hiring process.
And they rely heavily on word of mouth and social media marketing and advertising. This allows the money that would be spent on marketing campaigns and advertisements to be used to get the most out of their games instead.
'Yeah, it's brutal. And that's the culture we're dealing with.'
It's rapid yet calculated and matches the intended audience perfectly. This is not the lounge room world of console games, this is mobile gaming. Fast, inclusive and ever-changing.
Ready to start your journey on the way to developing a mobile game? Check out our Game Programming course by hitting the link below.