Back in November of 2015, we released the tiger upon the world, asking anyone willing to show us their creative talent and animate our striped friend.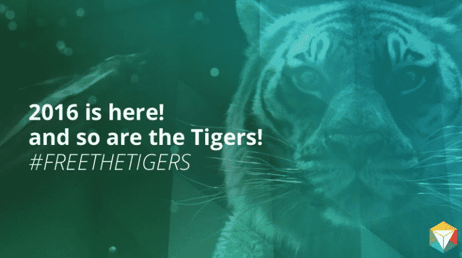 We've gotten a few submissions since then and thought it would be great to show you the creations people have come up with.
You haven't missed out either, you can still download this rig for free! just click on, Free Tiger Animation Rig and you'll have your chance to animate this fierce or foolish creature to your ends. Don't forget, make sure to #FREETHETIGERS for a chance to win a full critique of your work by our head of animation Mark Pullyblank.
This first one is by, Julien Chery titled: "house of cards."
Next up is, Don Dixon titled: "Get Busy living, or get busy dying."
"Animated to my all-time favorite movie in the whole world! It makes me cry every time I hear it, which made this super fun to animate. Hope you all dig it!"
Aram Lakhotia, titled: "Tiger animation_polish" worked on the tiger's movement and came up with this nice shot.
Discover Your Passion!
If you're interested in starting a career in the Animation, VFX and Game Design industry check out our full offering of courses in the link below.