Wipe away those tears and drag yourself out of bed because, after months of searching, you've just landed yourself a new job at a studio working within the animation pipeline.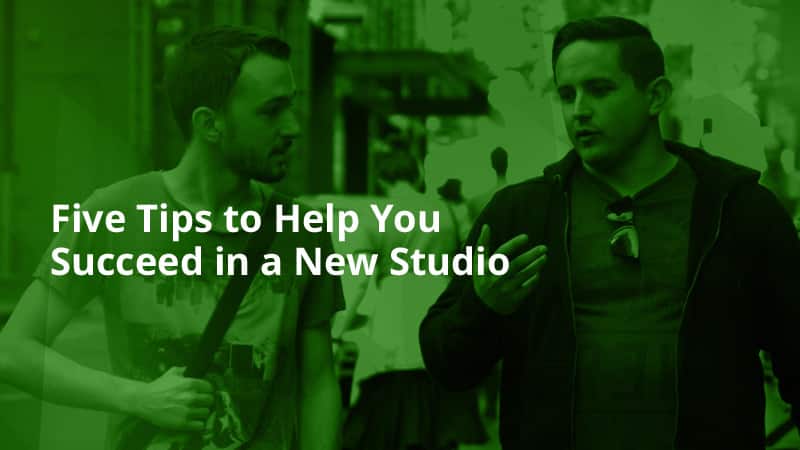 No more cutting together demo reels and no more writing those painful cover letters. It's time to peel off those sweats and slip into that fancy new outfit because it's officially your first day.
I got to speak with Mark Pullyblank, the Head of Animation at CG Spectrum, and Nick Fredin, the Co-Founder and Mentor of Animation at CG Spectrum, about their experiences starting out at a new studio.
So, whether it's your first studio job or your 100th, this list of tips will ensure that your shots are being seen, your ideas are being heard and, most importantly, this particular studio isn't your last.
1: LEAN ON YOUR FELLOW ARTISTS
This is an industry much like many others. There's is a lot at stake, deadlines are tight and there can be a lot of late nights. You're expected to work hard, take on many different roles and produce high-quality material on schedule.
But don't worry, look around you. Every single person in that studio has been in (or are currently in) that same position before.
Mark described the lesson he learned on his first day working at Rainmaker Studios in Vancouver, Canada.
"When I got my first job I was hired as a generalist... they wanted me to do all sorts of things, most of which I didn't know how to. I learned two things on my first day; that I had no idea what I was doing; and that there was no tolerance for that. So I learn't to lean on my fellow artist's."
So be honest with your fellow artists and lean on them. Whether it's help, advice or support this is an industry that requires an extremely cohesive team to thrive. The better the team the better the end result.
Just remember this tip in 12-months when the next young artist comes to you for help on their first day.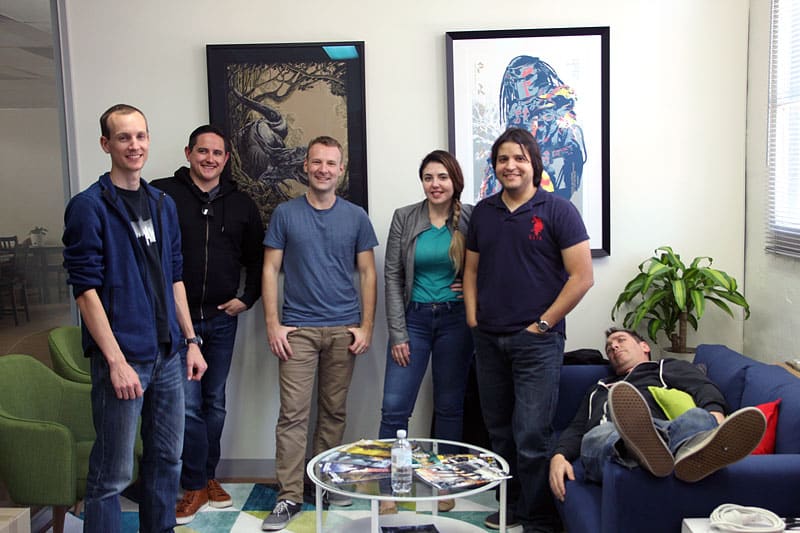 2: LEARN TO PROBLEM SOLVE CONFLICT
Adding diplomacy and problem solving to your list of skills is an amazing way to move ahead within an animation studio. If you can communicate well with your fellow artists you'll get to know more of your colleagues, may be placed in charge of projects and prove to everyone that you have the best intentions for the project at heart (more on that in a later tip).
Mark learned very early in his career that his greatest skills weren't necessarily as an animator, but as a diplomat within the studio.
"When we work on a film there is a lot of people, creative people, who want to be heard. And that environment can lead to a lot of conflict. You have to learn to be an arbitrator."
Learning how to overcome and settle this conflict can lead to a more productive work environment, better work and hopefully more opportunities in the future for both the studio and yourself.
3: FIND STRATEGIES TO HELP YOU BECOME SECURE IN YOUR OWN WORK
Becoming secure in your own work does not mean resting on your laurels or being happy with the skill set you currently have.
It means pinpointing your weaknesses and planning to improve them whilst advertising your strengths and coming up with ways to capitalize on them. It's about becoming confident in your skills and having the determination to better yourself whenever possible.
Nick believes that finding and overcoming new challenges and looking for opportunities to diversify are the best ways to become more secure in your work.
"It's the best way to stay motivated and positive. Look for new opportunities to grow and diversify. Learn new skills to stay relevant."
Once you realize this you can begin to identify the areas you need to work on and find comfort and confidence in the areas you are already proficient in.
4: KEEP THE BEST INTEREST OF THE PROJECT AT HEART
Knowing and keeping the best interest of the project at heart is a great way to make sure your ideas, no matter how good or bad, always come across as having the right intentions.
This not only makes your choices and thought processes purer, but may even help those higher up realize that you can be trusted and understand what they are looking for.
And, as Mark told me, is one of the best ways to get yourself settled into a new studio.
"More freedom. More work. And more footage on film which, to me, is what it is all about."
5: COMMUNICATE AND NETWORK
One great way to ensure you succeed in the industry is by communicating with fellow artists and professionals in the industry whenever possible.
"Networking is the key to success." Says Nick. "Get yourself out there and don't be afraid to ask industry professionals questions. We've all been in the same spot at one point."
To help make sure your work is seen (and that you are never without it) communication and networking with your fellow artists are incredibly important.
Share your great ideas or help or help others bring theirs to live. Collaborate on your new project or just make some new friends in the industry. You never know what might come of a conversation or favor and you never know who it will be that lends that helping and when you need it most.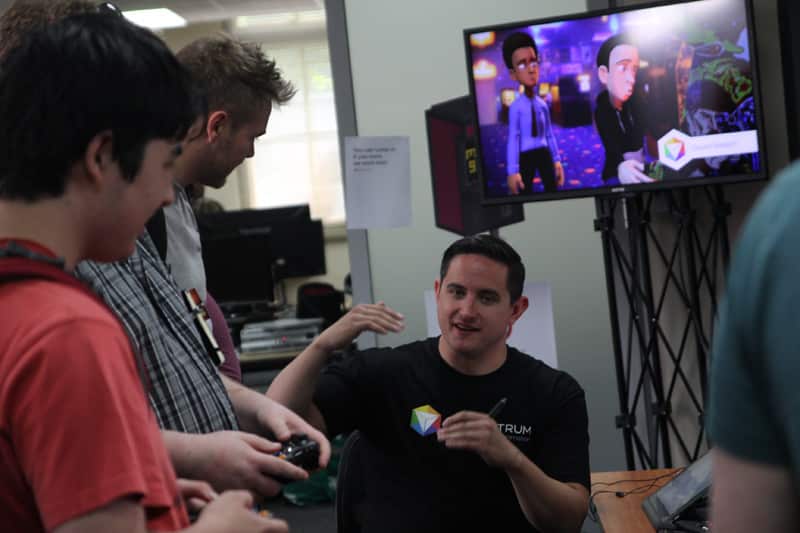 If you're interested in starting a career in the Animation and VFX industry check out our full offering of courses in the link below.
See Full Course List