Ever since he was a kid, Matt Moriarty loved drawing characters. He studied Graphic Design after high school and took some animation classes, but life led Matt along a completely unrelated career path. Unhappy and uninspired in his corporate world job, he decided to get back to his roots and pursue his dream of creating art. He recently completed the Introduction to Concept Art course and got his first job as an Illustrator.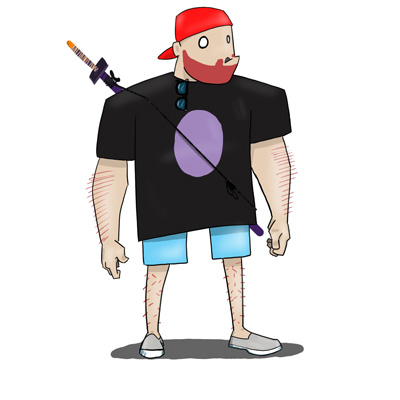 Self Portrait, Matt Moriarty
Matt, you ended up in a career pretty far from your initial plan. How did you redirect your career back towards art?
For 10 years I worked in logistics then later in corporate. I was not liking it and it was making me depressed. In my spare time I would play video games (still do), and one day I said to my wife "Man, I hate my job, I wish I could just draw characters like in these games." My wife being the awesome supportive person she is said, "If you're not happy, just do it".
So I researched courses and ways to get into the industry, and I found CG Spectrum. Best decision I ever made. Studying with CG Spectrum brought me out of my shell and strengthened my confidence as an artist.
I'm not ungrateful for my time in those earlier roles, they helped me pay bills and buy a house, but my soul wasn't with that career. Since graduating from CG Spectrum I've been working as an Illustrator. I take freelance work from private clients and I also work for a tuition company.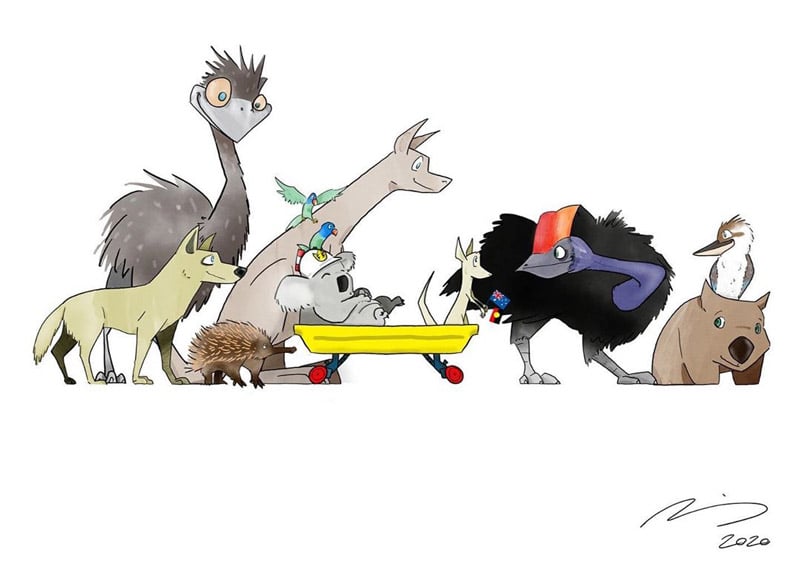 "We are one, but we are many" by Matt Moriarty
How did you get your most recent role, and what are you working on at the moment?
When I decided I wanted a career change, I did the course then spearheaded into job searching. I submitted my portfolio to every company I could. You can't get bummed out if you aren't accepted or if they don't get back to you - you aren't the only one in the race. You have to keep positive. I was offered a job with a tuition company that teaches kids and teenagers coding for games and apps. The idea is to open their minds and show them that there's more out there if you use your imagination. My role is to teach digital illustration. Currently the course is under development so I spend most days planning classes. We are teaching them on graphics tablets so I am practising with the software as well. I'll be teaching them character design first, and I can't wait for it to go live!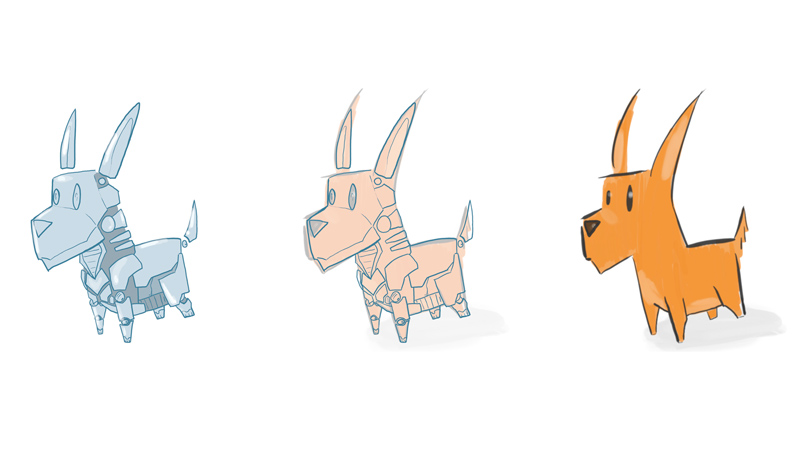 By Matt Moriarty
How would you describe your style? Where do you find inspiration?
My art style is very cartoony and a bit free. I was massively inspired by Chuck Jones. He created Looney Tunes' Road Runner and Wile. E. Coyote. Then later in life he worked on shows like Dragon Ball Z, and video games like Destiny and The Legend of Zelda. I am also greatly inspired by the band Gorillaz.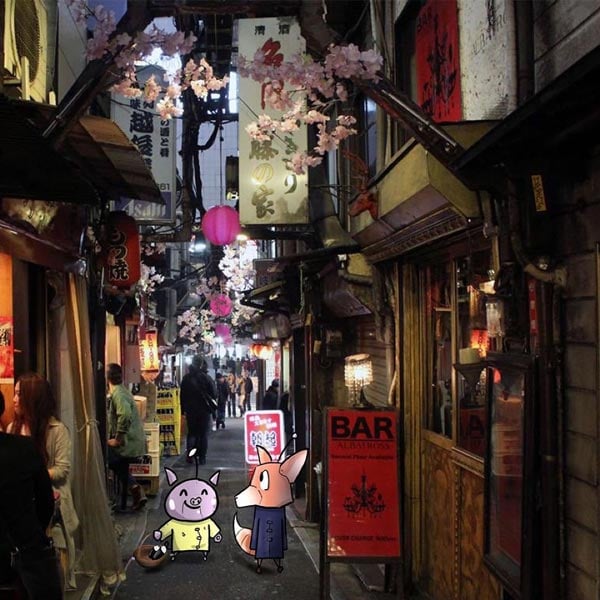 By Matt Moriarty
How do you create movement and convey emotion in your work?
It's all about the eyes. You can create huge emotions or a feeling to a character with the eyes. Even the position of the eyes makes a huge deal. With regards to movement, the character's body or parts need to sit with emotion not structure. Follow the rules, but apply them to your own style.
What are your favorite tools to use when creating art? What do you want to learn next?
I used to only draw with paper and a felt tip pen from about the age of 9. I never used colour and my images were line based. Then I bought a Microsoft Surface Book 2 with a stylus pen. Changed my life. I love drawing with it. I also use a Wacom graphics tablet with my desktop set up. Next I'd like to get a Wacom Cintiq Display or a Microsoft Surface Studio 2.
I would love to learn more about digital painting in different styles to what I normally do. I'd like to challenge myself further. That's why I think I'm coming back for more courses in the near future!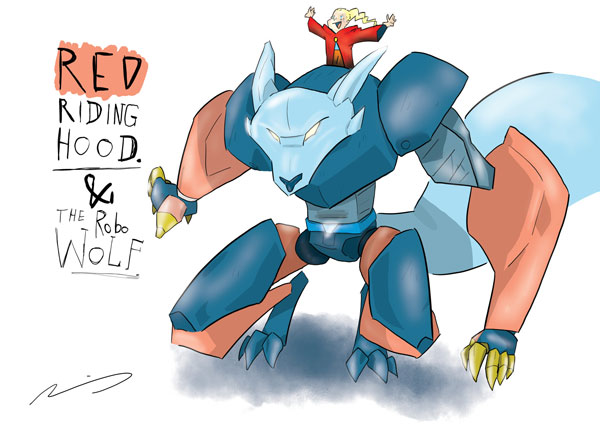 Red Riding Hood & The Robo Wolf, Matt Moriarty
Why did you choose to study at CG Spectrum?
I chose CG Spectrum because of the professional look and feel I got from the site, and from the staff when I contacted them. Everyone has been so nice and helpful. I loved that the mentors have actually worked in the industry for AAA companies. Also not many colleges offer Concept Art as a course so it was perfect!
The course helped me become more confident in how I draw. I understand the look and feel of how a character is in the image way more than I did before. The biggest lesson from the course was learning how to work from a simple sketch, then from that thumbnail to the finished artwork. It has really helped me and it's a lot of fun!
I want to thank Brian Huang my mentor, he was truly inspiring and a very cool guy. Also to the staff at the college I have been in contact with. Really cool people!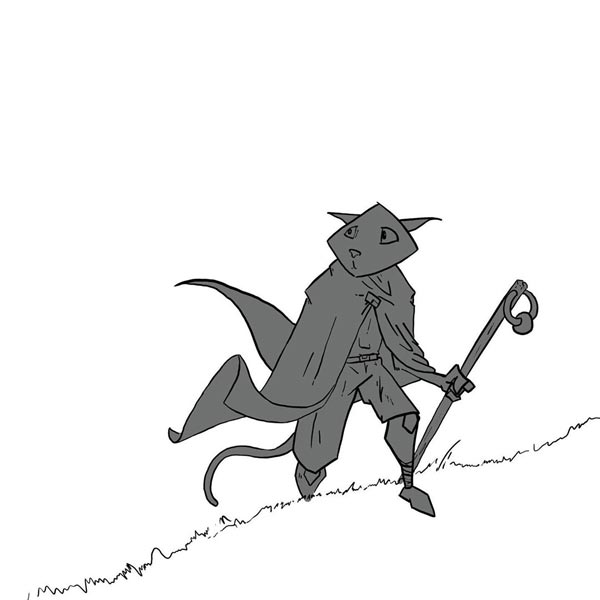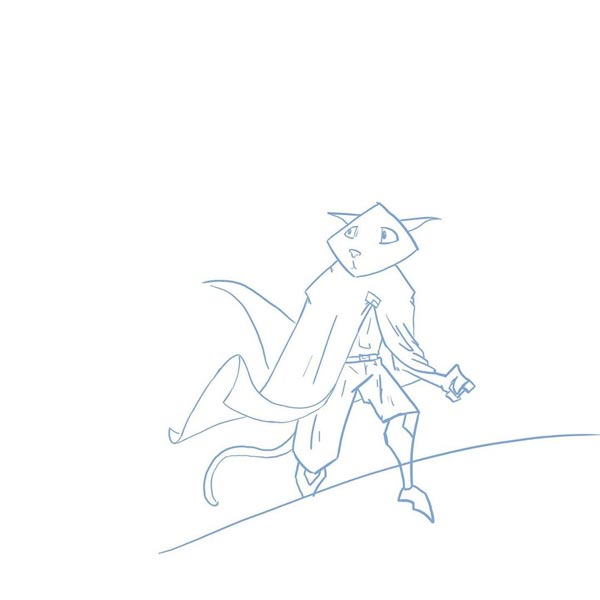 The Wanderer, Matt Moriarty
What advice do you have for others wanting to explore concept art?
Think of every character as a toy you wanted as a kid that didn't exist. Then you'll start feeling that kid inside you. Use that to draw with your feelings not just with your brain. If you want to become a Concept Artist, do it. Life's too short to not follow such a cool goal! Oh, and be open minded to different styles! Get out of your comfort space and try, and fail, and try again. Not every artwork will look amazing the first time, that's why there's "Ctrl Z". Also, play video games and watch Pixar movies!
Be sure to submit your portfolio everywhere you can, and don't be disheartened if you are knocked back. Keep trying!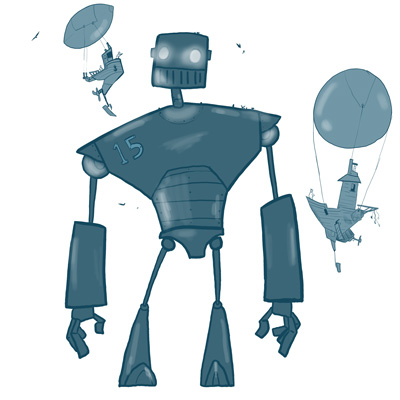 Robot #15, Matt Moriarty
Where do you see yourself in the future?
I would love to be drawing for children's books or working for a cool indie game studio designing weird and cool characters.
See more of Matt's work on Instagram @the_space_samurai or Artstation. Learn more about becoming a Concept Artist on our blog: What is Concept Art? or read our interview with Matt's mentor Brian Huang.
---
Want to become a Concept Artist or Digital Illustrator?
CG Spectrum offers beginner and advanced concept art and digital illustration courses taught by amazing industry mentors who have created concept art for top film and games studios. Enroll in digital art school today!